Here is everything you need to know about the amazing Disney movie Muppet Treasure Island including casting, reviews, fun facts and more. I hope you find this listing informative and helpful!
Muppet Treasure Island Description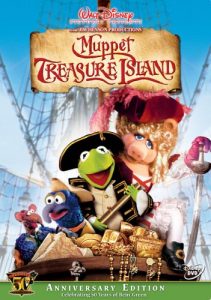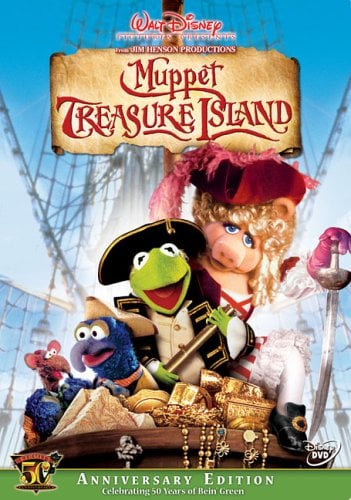 "Muppet Treasure Island" is a 1996 musical adventure comedy film that combines the classic tale of Robert Louis Stevenson's "Treasure Island" with the beloved Muppet characters. Directed by Brian Henson and produced by Walt Disney Pictures, the film follows the young Jim Hawkins (played by Kevin Bishop) as he embarks on a thrilling treasure hunt.
The story begins when Billy Bones (played by Billy Connolly), a pirate and former crew member of the infamous Captain Flint, arrives at the Admiral Benbow Inn, where Jim and his friends live and work. Before dying, Billy gives Jim a treasure map that leads to Captain Flint's hidden treasure. Jim, along with his friends Gonzo and Rizzo, set sail on a voyage to find the legendary treasure.
Unbeknownst to them, the ship's cook, Long John Silver (played by Tim Curry), is a cunning and treacherous pirate with plans of his own. He and his fellow pirates join the crew of the Hispaniola, the ship headed for the treasure. Jim, Gonzo, and Rizzo must navigate through danger and deceit as they face pirates, mutiny, and treacherous seas to find the fabled treasure.
"Muppet Treasure Island" showcases the signature Muppet humor, musical numbers, and clever storytelling. The film features original songs composed by Barry Mann and Cynthia Weil, which add to the adventurous and comedic spirit of the story.
The film is a delightful blend of live-action and puppetry, with the Muppets taking on various roles, including Kermit the Frog as Captain Smollett, Miss Piggy as Benjamina Gunn, and Fozzie Bear as Squire Trelawney, among others.
As with most Muppet films, "Muppet Treasure Island" delivers a positive message about friendship, courage, and the importance of staying true to oneself. The film celebrates the Muppets' ability to captivate audiences of all ages with their humor, charm, and heartwarming performances.
"Muppet Treasure Island" was well-received by both critics and audiences, praised for its witty humor, engaging performances, and catchy musical numbers. It remains a beloved entry in the Muppets franchise, appealing to fans of all ages with its swashbuckling adventure and endearing characters.
---
Muppet Treasure Island Fun Facts
Several scenes were filmed on location in Cornwall, England, including the beach where the Hispaniola lands and the cliff where Jim Hawkins and Silver have their final showdown.
The movie includes several references to other works of literature, such as "Moby Dick" and "The Phantom of the Opera."
The movie was the first Muppet movie to be made after Jim Henson's death in 1990.
The movie was not a huge commercial success, but it received generally positive reviews and has developed a cult following over the years.
The movie was followed by a direct-to-video Muppet movie, "Muppets from Space," in 1999.
---
Muppet Treasure Island Crew:
Director: Brian Henson
Producers: Brian Henson and Martin Baker
Music: Hans Zimmer
---
Muppet Treasure Island Details
Muppet Treasure Island Trailer:
---