Captain Dog (Puppy Dog Pals)
Who is
Captain Dog?
Captain Dog was a character first seen in the Disney show Puppy Dog Pals.
The Collection:
Here is the Internet's largest collection of  Captain Dog related movies, TV shows, toys and other products. As always, new pieces are added to this collection regularly.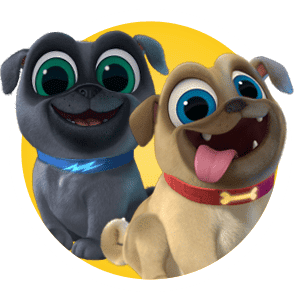 Post updated on: 06/9/22Puppy Dog Pals Plot: Puppy Dog Pals is an animated series about two fun-loving pug puppy brothers, Bingo and Rolly, whose thrill-seeking…
Read More