Dr Grant Seeker (Dinosaur)
Last Updated on: September 10th, 2023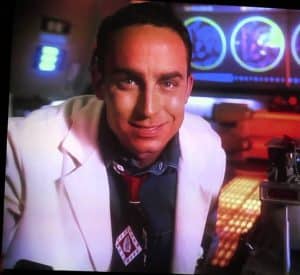 Who is Dr Grant Seeker?
Dr. Grant Seeker is a fictional character who appears in the pre-show video for the "Dinosaur" attraction at Disney's Animal Kingdom theme park in Walt Disney World Resort, Florida. The ride is officially known as DINOSAUR and takes visitors on a time-traveling adventure to the Late Cretaceous period to rescue a dinosaur.
Dr. Grant Seeker is portrayed by actor Wallace Langham in the pre-show video. He is depicted as a paleontologist and scientist who recruits visitors for a mission to travel back in time and capture a dinosaur for research purposes. He explains the mission's purpose and warns of the dangers ahead, as the journey takes unexpected twists and encounters with various prehistoric creatures.
The Collection:
Here is the Internet's largest collection of Dr Grant Seeker -related movies, TV shows, toys and other products. As always, new pieces are added to this collection regularly.
Park Appearances
---
In the News
D23 Update: Dinoland in Animal Kingdom will be reimagined to the "Tropical Americas.", September 9, 2023
---