Grunkle Stan (Gravity Falls)
Last Updated on: October 13th, 2022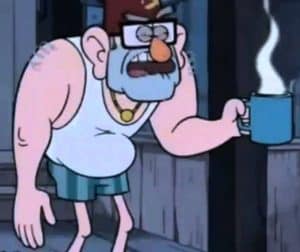 Who is Grunkle Stan?
Grunkle Stan is a character in the animated TV series "Gravity Falls". He is the great uncle of the show's main characters, Dipper and Mabel Pines. He was voiced by Alex Hirsch who is also the show's creator.
The Collection:
Here is the Internet's largest collection of Grunkle Stan -related movies, TV shows, toys and other products. As always, new pieces are added to this collection regularly.