Joy (Inside Out)
Last Updated on: February 24th, 2023
Who is Joy?
Joy is a character from the Pixar animated film "Inside Out." She is one of the five main emotions that reside in the mind of the protagonist, Riley, and controls her emotions of happiness and joy.
She is portrayed as a bright, cheerful and bubbly person, with a can-do attitude, she is always looking for ways to make others happy and is the leader of the emotions.
She is voiced by actress Amy Poehler in the film. The film is set inside the mind of an 11-year-old girl named Riley and follows the lives of five emotions (Joy, Sadness, Anger, Fear and Disgust) that control her actions and memories. Joy and Sadness accidentally get sucked out of headquarters and have to make their way back while the other three emotions are in charge. The film deals with themes of growing up, change, and the importance of all emotions in our lives.
The Collection:
Here is the Internet's largest collection of Joy related movies, TV shows, toys and other products. As always, new pieces are added to this collection regularly.
Movie Appearances
---
---
Park Appearances
---
---
Related Products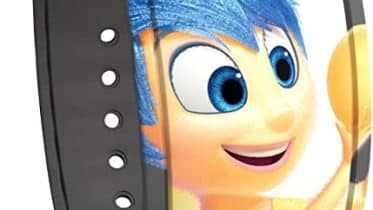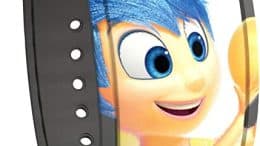 Inside Out MagicBand Details: Created Exclusively For Disney Theme Parks And Resorts With A Simple Touch, You Can Redeem Disney Fastpass+ Selections, Enter Any One…
---
---
---
---
---
In the News
Pixar Animation Studios Announces "Inside Out 2", September 10, 2022
---