Monterey Jack (Chip 'n Dale Rescue Rangers)
Last Updated on: October 14th, 2022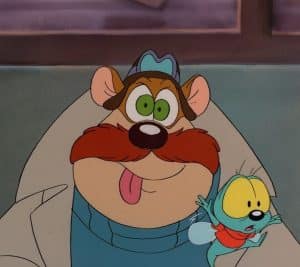 Who is Monterey Jack?
Monterey Jack, also known as "Monty", is a fictional character from the Disney animated television series "Chip 'n Dale: Rescue Rangers." He is a mouse and a member of the Rescue Rangers, a team of crime-solving animals, along with Chip, Dale, Gadget Hackwrench and Zipper. Monty is a gregarious and outgoing mouse who loves to eat cheese and is known for his thick Australian accent. He is also a skilled pilot and mechanic, and his large size and strength often come in handy during the team's adventures. He was voiced by both Peter Cullen (Season 1) who is most known as the voice of Optimus Prime of the Transformers and Jim Cummings (Seasons 2 & 3) who is most known as the voice of Winnie the Pooh.
The Collection:
Here is the Internet's largest collection of Monterey Jack -related movies, TV shows, toys and other products. As always, new pieces are added to this collection regularly.
---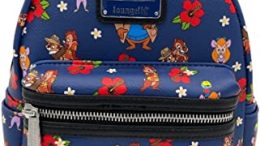 FAUX LEATHER Adjustable shoulder straps Custom inner liner Silver tone hardware Bag Measurements are W: 9″ x H: 10.5″ x D: 4.5″
---