Here is everything you need to know about the amazing Disney series Chip 'n Dale Rescue Rangers including casting, episodes, fun facts and more. I hope you find this listing informative and helpful!
Chip 'n Dale Rescue Rangers Description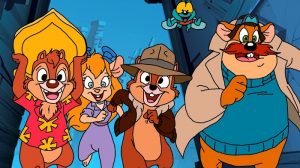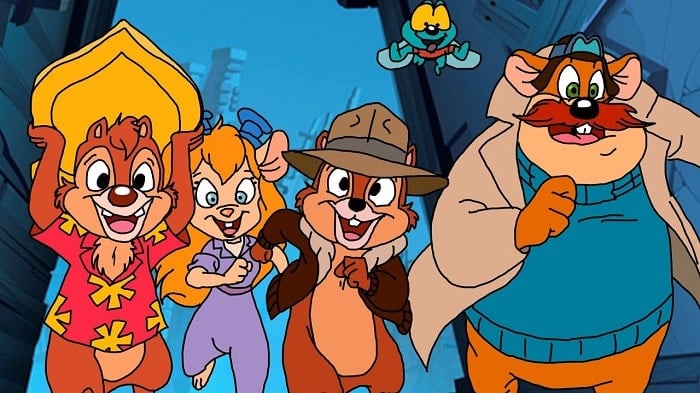 "Chip 'n Dale Rescue Rangers" is an animated television series that aired from 1989 to 1990 as part of the Disney Afternoon programming block. The show was produced by Walt Disney Television Animation and is a spin-off of the classic "Chip 'n' Dale" characters from Disney.
The series follows the adventures of the iconic chipmunk duo, Chip and Dale, who have formed a detective agency called the "Rescue Rangers." They are joined by their friends Gadget Hackwrench, an inventive and resourceful mouse; Monterey Jack, a strong and adventurous Australian mouse; and Zipper, a small housefly with a big heart.
The Rescue Rangers' mission is to solve various mysteries and help those in need, often assisting animals and creatures that are unable to seek help from humans. The show combines elements of action, comedy, and adventure as the team faces formidable villains and uncovers hidden secrets.
"Chip 'n Dale Rescue Rangers" was praised for its entertaining storytelling, endearing characters, and clever humor. The show's detective premise, mixed with the comedic antics of Chip and Dale, appealed to audiences of all ages.
The series also introduced new characters like Gadget Hackwrench, who quickly became a fan-favorite due to her intelligence and inventive skills. The dynamic between the Rescue Rangers and their quirky personalities contributed to the show's enduring popularity.
During its run, "Chip 'n Dale Rescue Rangers" received critical acclaim and won multiple awards, including a Daytime Emmy Award for Outstanding Animated Program.
The show's theme song, "Rescue Rangers," became a classic in its own right and is still fondly remembered by fans.
"Chip 'n Dale Rescue Rangers" remains a beloved part of Disney's animated television history, holding a special place in the hearts of those who grew up watching the adventures of Chip, Dale, and the Rescue Rangers. Its success also led to various spin-offs, specials, and merchandise, ensuring its legacy as a cherished animated series for generations to come.
---
Chip 'n Dale Rescue Rangers Cast:
Corey Burton: Dale, Zipper
Peter Cullen: Monterey Jack, Professor
Jim Cummings: Monterey Jack, Sergeant Spinelli, Fat Cat
Tress MacNeille: Chip, Gadget Hackwrench
Rob Paulsen: Donald Drake
Alan Oppenheimer: Plato
Noelle North: Tammy and Bink
Deborah Walley: Foxglove
Peter Cullen: Officer Kirby and Officer Muldoon
---
Chip 'n Dale Rescue Rangers Details:
Year of Debut: 1988
Year of Finale: 1990
Type of Series: Animated
TV Channel/Platform: Disney Afternoon
Chip 'n Dale Rescue Rangers Trailer:
Buy Movie
---