Zipper (Chip 'n Dale Rescue Rangers)
Last Updated on: September 10th, 2023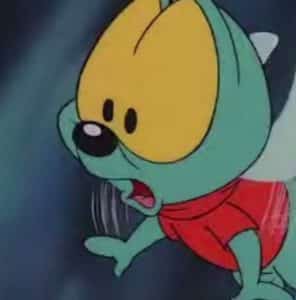 Who is Zipper ?
Zipper is a character in the Disney animated series "Chip 'n Dale Rescue Rangers." He is depicted as a housefly who is a member of the titular Rescue Rangers, a group of anthropomorphic animals who solve mysteries and fight crime. Zipper serves as the team's mechanic and is responsible for keeping their various gadgets and machinery in working order. He is also depicted as a brave and loyal friend, always willing to risk his own safety to help out his teammates. Despite his small size, Zipper is depicted as being a tough and resourceful character who is not afraid to stand up to much larger and more formidable opponents. He is a well-liked and memorable character in the series, and is remembered by fans for his bravery and technical skills.
He is voiced by veteran voice actor Corey Burton who also voices Dale in the series.
The Collection:
Here is the Internet's largest collection of Zipper -related movies, TV shows, toys and other products. As always, new pieces are added to this collection regularly.
Movie Appearances
---
Show Appearances
---
Related Products
There's no case too big or small. When you need help with an ear headband selection just call for ch-ch-ch-Chip 'n Dale! This elaborate 3D…
---
---
---