Night Ninja (PJ Masks)
Last Updated on: February 14th, 2023
Who is  Night Ninja?
Night Ninja is a character in the Disney Junior animated TV series "PJ Masks." He is a villain and the primary antagonist of the show. Night Ninja is depicted as being a sneaky and cunning thief who causes trouble and steals valuable items in the city. He is opposed by the PJ Masks, a team of young heroes who use their special powers to stop him and save the day. Night Ninja is known for his black ninja outfit and his ability to use ninja skills and technology to carry out his evil plans. He is a recurring character in the show and is one of the most popular and recognizable villains in the series.
The Collection:
Here is the Internet's largest collection of  Night Ninja related movies, TV shows, toys and other products. As always, new pieces are added to this collection regularly.
Show Appearances
---
Related Products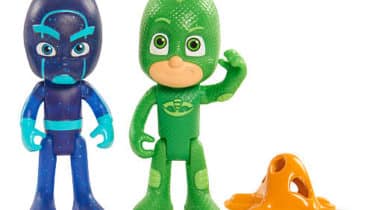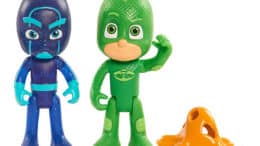 Recreate your favorite scenes from the hit TV series, PJ Masks with the PJ Masks Duet Figures. You can even create new action-packed adventures by…
---
---
---
---