Sadness (Inside Out)
Last Updated on: February 24th, 2023
Who is Sadness?
Sadness is a character from the 2015 Disney-Pixar film "Inside Out." In the film, Sadness is one of the five main emotions that live inside the mind of the protagonist, Riley. The other emotions are Anger, Fear, Disgust, and Joy. Sadness is portrayed as a blue, tearful character who is often depicted with a solemn expression.
Sadness is responsible for causing Riley to feel down, unhappy, or emotional, and she often interferes with Joy's efforts to keep Riley feeling happy. However, as the film progresses, Sadness is revealed to play an important role in helping Riley process and understand her emotions. Sadness is voiced by actress Phyllis Smith (The Office) in the film.
The Collection:
Here is the Internet's largest collection of Sadness related movies, TV shows, toys and other products. As always, new pieces are added to this collection regularly.
Movie Appearances
---
---
Park Appearances
---
---
Related Products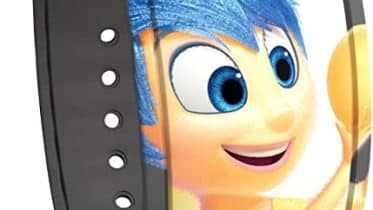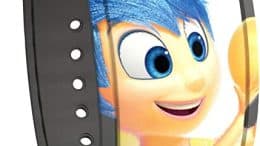 Inside Out MagicBand Details: Created Exclusively For Disney Theme Parks And Resorts With A Simple Touch, You Can Redeem Disney Fastpass+ Selections, Enter Any One…
---
---
---
---
In the News
Pixar Animation Studios Announces "Inside Out 2", September 10, 2022
---