Yzma (The Emperor's New Groove)
Last Updated on: March 27th, 2023
Who is Yzma?
Yzma is a fictional character in the 2000 animated film "The Emperor's New Groove" and its subsequent spin-off TV series. She is voiced by actress and comedian Eartha Kitt.
Yzma is the main antagonist of the film, serving as the royal advisor to the young emperor Kuzco. She is power-hungry and scheming, and is determined to get rid of Kuzco and take the throne for herself. To achieve this goal, she plans to poison Kuzco, but accidentally turns him into a llama instead.
Throughout the film, Yzma chases after Kuzco and his companion, Pacha, in an attempt to capture and kill them. However, her plans are always thwarted by the duo's resourcefulness and the help of other characters.
Yzma is known for her distinctive appearance, which includes a tall, thin frame, elongated neck, and distinctive facial features. She is also known for her snarky sense of humor and over-the-top personality, which make her a memorable and entertaining villain.
The Collection:
Here is the Internet's largest collection of Yzma related movies, TV shows, toys and other products. As always, new pieces are added to this collection regularly.
Movie Appearances
---
---
Show Appearances
---
Song Appearances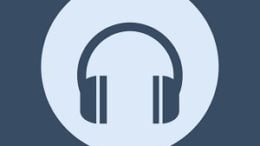 "Snuff Out the Light (Yzma's Song)" is a song from the 2001 Disney animated film "The Emperor's New Groove". The song is performed by the…
---
Related Products
---
---