At Disney News, we are constantly in search of new and interesting Disney-related products to share with you in the DINUS Mall.
This Disney Junior Doc McStuffins All-in-One Nursery is something we thought our readers might be interested in. If you'd like more information about this item, please click on the "Shop Now" link below.
Be sure to check back often as we are adding new products to the Mall daily!
---
Disney Junior Doc McStuffins All-in-One Nursery Details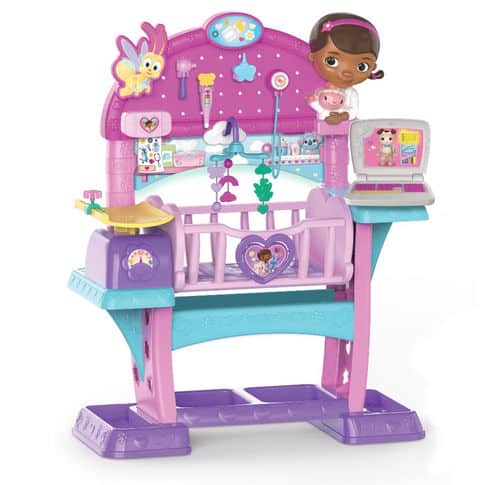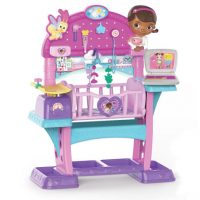 Disney Junior's Doc McStuffins is learning all about baby care thanks to her role as a Chief Resident in this Disney Junior Doc McStuffins All-in-One Nursery. Preschoolers can nurture and care for their baby dolls right alongside Doc
with the All-in-One Nursery an adorable role-play center full of exciting doctor features and accessories to explore!
Use Doc's portable electronic patient laptop to diagnose, featuring a light-up screen, sounds and lullaby music. The light & sound stethoscope is perfect for checking baby's heartbeat. When it's time for a checkup, measure baby's height and weight on the scale and use the special nursery tools. After the checkup is complete, give the baby patient a bandage from the sticker dispenser. When it's time for a nap, spin the baby mobile and rock the cradle the best prescription for sweet dreams! Ages 3 and up.
The doctor is in! Doc McStuffins can fix your toys with a little help from her friends Stuffy, Hallie, Lambie and Chilly.
SHOP NOW