Here is everything you need to know about the amazing Touchstone Pictures movie A Lot Like Love including casting, reviews, fun facts and more. I hope you find this listing informative and helpful!
A Lot Like Love Description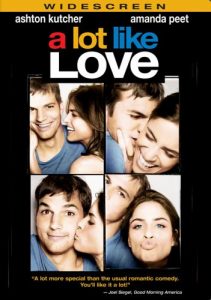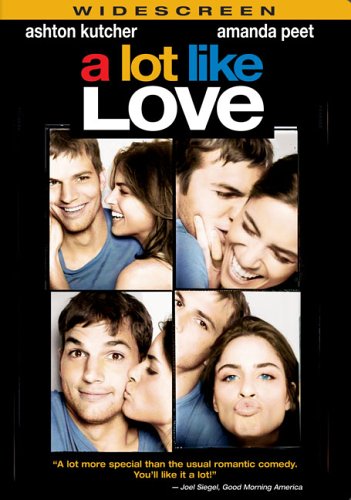 "A Lot Like Love" is a romantic comedy film released in 2005, directed by Nigel Cole. The movie stars Ashton Kutcher as Oliver Martin and Amanda Peet as Emily Friehl, two young adults who meet on a flight from Los Angeles to New York.
The story follows Oliver and Emily as they strike up a casual acquaintance during their flight. Over the next seven years, they encounter each other at various points in their lives, sharing experiences and conversations that spark a connection between them.
Despite their chemistry and undeniable attraction, Oliver and Emily struggle to make a lasting romantic commitment. They navigate the challenges of timing, personal goals, and life choices, leading them to question whether their relationship can ever become more than just a series of fleeting encounters.
"**A Lot Like Love**" is a charming and heartwarming exploration of love, timing, and the complexities of modern relationships. The film portrays the ups and downs of Oliver and Emily's lives as they grow and change over time.
Ashton Kutcher and Amanda Peet deliver engaging performances, capturing the playful banter and emotional depth of their characters' evolving connection. Their on-screen chemistry and genuine rapport add to the film's appeal as a romantic comedy.
The film's non-linear narrative allows audiences to witness Oliver and Emily's encounters at different points in their lives, providing insight into their individual journeys and the progression of their relationship.
While "A Lot Like Love" received mixed reviews from critics upon its release, it has since found an audience among fans of romantic comedies. The film's exploration of love's complexities, serendipitous encounters, and the search for true connection resonates with viewers who enjoy heartwarming and relatable stories of love and timing.
---
A Lot Like Love Cast:
Ashton Kutcher: Oliver Martin
Amanda Peet: Emily Friehly
Kathryn Hahn: Michelle
Kal Penn: Jeeter
Ali Larter: Gina
Taryn Manning: Ellen Martin
Tyrone Giordano: Graham Martin
Amy Aquino: Diane Martin
Gabriel Mann: Peter
Jeremy Sisto: Ben Miller
Moon Bloodgood: Bridget
Sam Pancake: Hipster at Party
---
A Lot Like Love Crew:
Director: Nigel Cole
Producers: Armyan Bernstein and Kevin Messick
Writer: Colin Patrick Lynch
---
A Lot Like Love Details
A Lot Like Love Trailer:
---