Here is everything you need to know about the amazing Touchstone Pictures movie A Simple Twist of Fate including casting, reviews, fun facts and more. I hope you find this listing informative and helpful!
A Simple Twist of Fate Description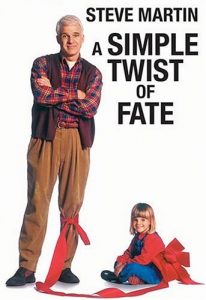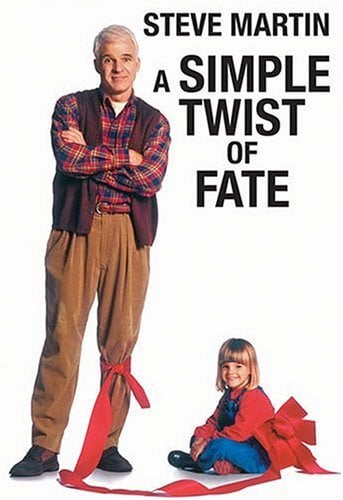 Steve Martin shines in this heartwarming motion picture about a single dad who discovers the joys and pains of fatherhood after adopting a daughter. All is well with this special relationship until a local politician attempts to come between them. As they fight to remain a family, the bond between father and daughter is strengthened. A SIMPLE TWIST OF FATE is a captivating movie treat that's sure to entertain you!
---
A Simple Twist of Fate Cast:
Steve Martin: Michael McCann
Alana Austin: Mathilda McCann
Gabriel Byrne: John Newland
Laura Linney: Nancy Newland
Catherine O'Hara: April Simon
Stephen Baldwin: Tanny Newland
Michael Des Barres: Bryce
---
A Simple Twist of Fate Crew:
Director: Gillies MacKinnon
Producers: Steve Martin, Ric Kidney and Karen Snow
Writer: Steve Martin
---
A Simple Twist of Fate Details
Movie Studio: Touchstone Pictures
Year Released: 1994
Type of Movie: Live Action
Box Office: $3.4 million
A Simple Twist of Fate Trailer:
Buy Movie
---