Here is everything you need to know about the amazing Touchstone Pictures movie Coyote Ugly including casting, reviews, fun facts and more. I hope you find this listing informative and helpful!
Coyote Ugly Description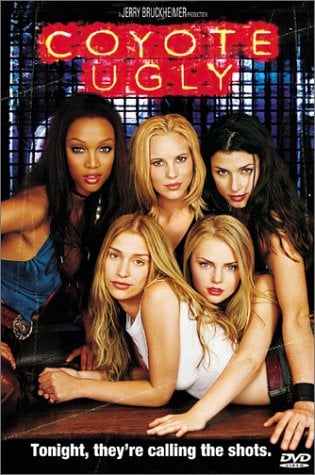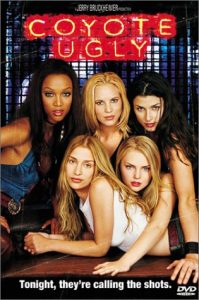 Moving to New York to pursue her dream of becoming a famous songwriter, Violet Sanford (Piper Perabo) finds herself desperate and broke. Through a twist of fate, the shy, innocent Violet lands a job as one of the barmaids at the hottest nightclub in town — the down and dirty, wild and fun Coyote Ugly. Pouring drinks and overflowing with attitude, the "Coyotes" spend more time on top of the bar than behind it, tantalizing the standing-room-only crowd with their outrageous antics! It's one wild adventure for a small-town girl chasing her dream in the big city.
---
Coyote Ugly Cast:
Piper Perabo: Violet Sanford
Adam Garcia: Kevin O'Donnell
John Goodman: William "Bill" Sanford
Maria Bello: Lil Lovell
Izabella Miko: Cammie
Tyra Banks: Zoe
Bridget Moynahan: Rachel
Melanie Lynskey: Gloria
Michael Weston: Danny
Melody Perkins: New Coyote
LeAnn Rimes: herself
Johnny Knoxville: College Guy
John Fugelsang: Richie the Booker
---
Coyote Ugly Crew:
Director: David McNally
Producers: Jerry Bruckheimer and Chad Oman
Writers: Todd Graff and Gina Wendkos
---
Coyote Ugly Details
Coyote Ugly Trailer:
---