Here is everything you need to know about the amazing Touchstone Pictures movie Dead Poets Society including casting, reviews, fun facts and more. I hope you find this listing informative and helpful!
Dead Poets Society Description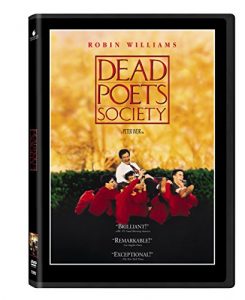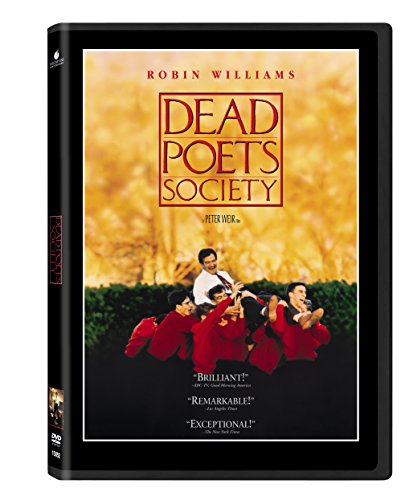 In Touchstone Pictures' Dead Poets Society, Academy Award winner Robin Williams stars as a teacher who inspires his students to live their lives to the fullest and "Carpe Diem." But when tragedy strikes, his lessons are put to the test.
---
Dead Poets Society Cast:
Robin Williams: John Keating
Robert Sean Leonard: Neil Perry
Ethan Hawke: Todd Anderson
Josh Charles: Knox Overstreet
Gale Hansen: Charlie Dalton
Norman Lloyd: Headmaster Gale Nolan
Kurtwood Smith: Mr. Perry
Dylan Kussman: Richard Cameron
James Waterston: Gerard Pitts
Allelon Ruggiero: Steven Meeks
Alexandra Powers: Chris Noel
Leon Pownall: McAllister
George Martin: Dr. Hager
---
Dead Poets Society Crew:
Director: Peter Weir
Producers: Steven Haft, Paul Junger Witt and Tony Thomas
Music: Maurice Jarre
---
Dead Poets Society Details
Movie Studio: Touchstone Pictures
Year Released: 1989
Type of Movie: Live Action
Box Office: $235.8 million
Awards: Won Academy Award; Nominated Golden Globes
Dead Poets Society Trailer:
Buy Movie
---