Here is everything you need to know about the amazing Touchstone Pictures movie Dick Tracy including casting, reviews, fun facts and more. I hope you find this listing informative and helpful!
Dick Tracy Description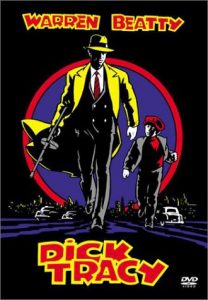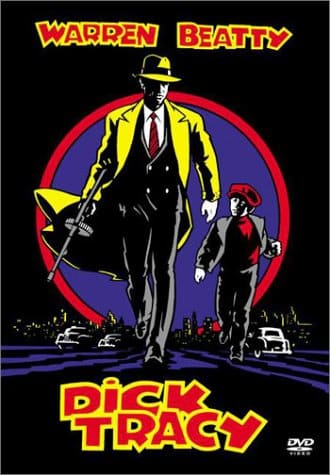 Based on the popular comic strip, the famed police detective deals with crime and romance on the streets of Chicago in Touchstone Pictures film Dick Tracy.
---
Dick Tracy Cast:
Warren Beatty: Dick Tracy
Al Pacino: Alphonse "Big Boy" Caprice
Madonna: Breathless Mahoney
Glenne Headly: Tess Trueheart
Charlie Korsmo: The Kid
James Keane: Pat Patton
Seymour Cassel: Sam Catchem
Michael J. Pollard: Bug Bailey
Charles Durning: Chief Brandon
Dick Van Dyke: District Attorney John Fletcher
Frank Campanella: Judge Harper
Kathy Bates: Stenographer
Dustin Hoffman: Mumbles
William Forsythe: Flattop
Ed O'Ross: Itchy
James Tolkan: Numbers
Mandy Patinkin: 88 Keys
G. Armstrong: Pruneface
Henry Silva: Influence
Paul Sorvino: Lips Manlis
Lawrence Steven Meyers: Little Face
James Caan: Spud Spaldoni
Catherine O'Hara: Texie Garcia
Robert Beecher: Ribs Mocca
---
Dick Tracy Crew:
Director: Warren Beatty
Producer: Warren Beatty
Music: Danny Elfman
---
Dick Tracy Details
Movie Studio: Touchstone Pictures
Year Released: 1990
Type of Movie: Live Action
Box Office: $162.7 million
Awards: Won Academy Awards; Won Golden Globe; Nominated Grammy Awards
Buy Movie
---