Here is everything you need to know about the amazing Disney movie Flight Of The Navigator  including casting, reviews, fun facts and more. I hope you find this listing informative and helpful!
Flight Of The Navigator  Description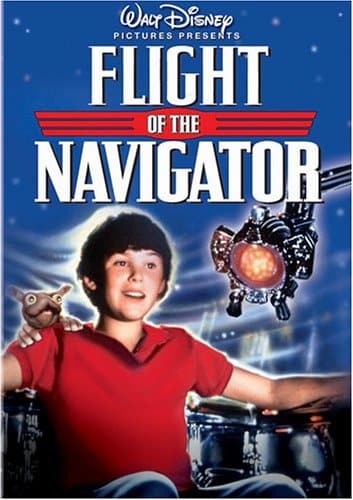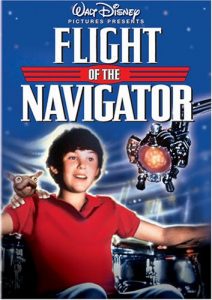 In Flight Of The Navigator, David Freeman is an ordinary boy destined for a most extraordinary adventure aboard a spectacular, futuristic spacecraft. After a mystifying disappearance, David returns, possessing vast, undiscovered knowledge about the farthest reaches of the universe. With these sudden navigational powers, David is able to take the fantastic flying machine anywhere he desires, accompanied by both its wisecracking robotic commander, Max, and an assortment of bizarre extraterrestrial creatures!
---
Flight Of The Navigator  Cast:
Joey Cramer: David Freeman
Paul Reubens: the voice of Max
Cliff DeYoung: Bill Freeman
Veronica Cartwright: Helen Freeman
Matt Adler: Jeff Freeman
Albie Whitaker: eight-year-old Jeff Freeman
Sarah Jessica Parker: Carolyn McAdams
Howard Hesseman: Dr. Louis Faraday
Jonathan Sanger: Dr. Carr
Richard Liberty: Larry Howard
Iris Acker: Janet Howard
Raymond Forchion: Detective Banks
Keri Rogers: Jennifer Bradley
---
Flight Of The Navigator  Crew:
Director: Randal Kleiser
Producers: Dimitri Villard and Robert Wald
Music: Alan Silvestri
---
Flight Of The Navigator  Details
Flight Of The Navigator  Trailer:
---