Here is everything you need to know about the amazing Disney movie Freaky Friday (1976) including casting, reviews, fun facts and more. I hope you find this listing informative and helpful!
Freaky Friday (1976) Description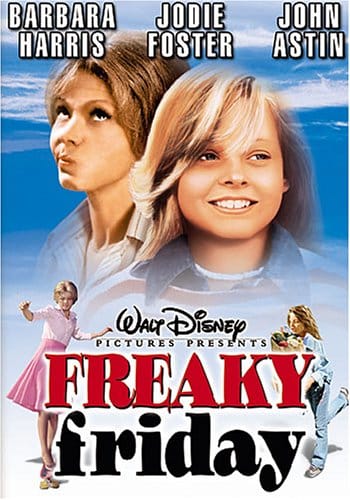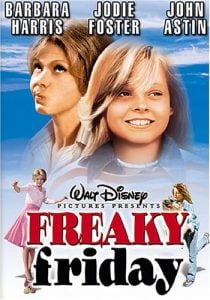 Tomboyish and free-spirited Annabel switches bodies with her straitlaced mother, Ellen and suddenly finds herself responsible for running the entire household. In turn, Ellen, now in her daughter's body, faces the daunting challenges of school, including a typing test, field hockey competition, and much more!
---
Freaky Friday (1976) Fun Facts
Freaky Friday is based on the novel by Mary Rodgers of the same name.
Freaky Friday has been remade twice with a third coming to The Disney Channel in August 2018.
---
Freaky Friday (1976) Cast:
Barbara Harris: Ellen Andrews
Jodie Foster: Annabel Andrews
John Astin: Mr. Bill Andrews
Patsy Kelly: Mrs. Schmauss
Dick Van Patten: Harold Jennings
Vicki Schreck: Virginia
Sorrell Booke: Mr. Dilk, the Principal
Sparky Marcus: Ben Andrews
Marc McClure: Boris Harris
---
Freaky Friday (1976) Crew:
Director: Gary Nelson
Producer: Ron Miller
Writer: Mary Rodgers
---
Freaky Friday (1976) Details
Freaky Friday (1976) Trailer:
---