Here is everything you need to know about the amazing Hollywood Pictures movie Gone Fishin' including casting, reviews, fun facts and more. I hope you find this listing informative and helpful!
Gone Fishin' Description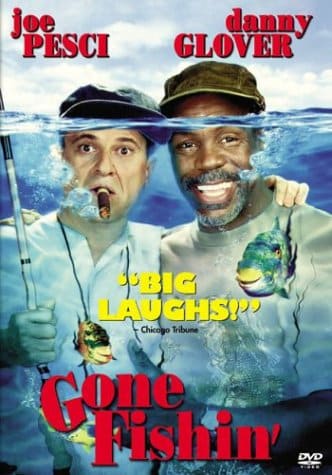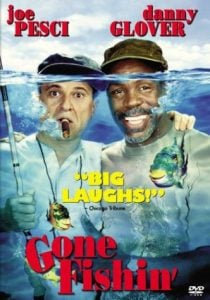 Gus and Joe love to fish. Since their boyhoods, they have spent day after day on the dock praying to catch "The Big One" – but with no success. After winning Bait & Tackle's grand prize vacation package, the bosom buddies set out for the adventure they have always dreamed of in the plentiful Florida Everglades – but chaos and havoc turn Joe and Gus' much-anticipated fishing retreat into a comedic run for their lives.
---
Gone Fishin' Cast:
Joe Pesci: Joe Waters
Danny Glover: Gus Green
Rosanna Arquette: Rita
Lynn Whitfield: Angie
Willie Nelson: Billy Pooler
Nick Brimble: Dekker Massey
Gary Grubbs: Phil Beasly
Carol Kane: Donna Waters
Edythe Davis: Cookie Green
Jenna Bari: Gena Waters
Raynor Scheine: Glenn
Maury Chaykin: Kirk
Louise Fletcher: a restaurant owner
---
Gone Fishin' Crew:
Director: Christopher Cain
Producers: Roger Birnbaum and Julie Bergman Sender
Writer: JJ Abrams and Jill Mazursky
---
Gone Fishin' Details
Movie Studio: Hollywood Pictures
Year Released: 1997
Type of Movie: Live Action
Box Office: $19.7 million
Gone Fishin' Trailer:
---