Here is everything you need to know about the amazing Hollywood Pictures movie Gone Fishin' including casting, reviews, fun facts and more. I hope you find this listing informative and helpful!
Gone Fishin' Description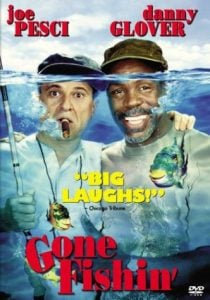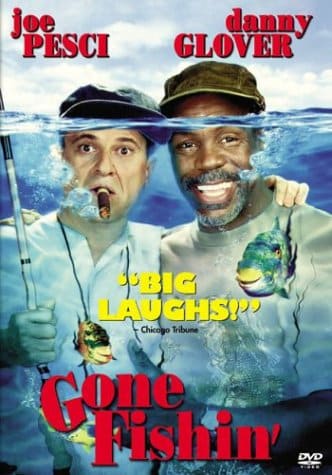 "Gone Fishin'" is a comedy film released in 1997, directed by Christopher Cain. The movie stars Joe Pesci as Joe Waters and Danny Glover as Gus Green, two best friends who embark on a fishing trip to Florida.
The story follows Joe and Gus, two well-intentioned but accident-prone buddies, who win a free vacation to a fishing resort in Florida. Excited about the trip, they set out on a road trip in an old RV, expecting a relaxing and enjoyable fishing adventure.
However, their journey takes an unexpected turn when they accidentally cause a chain of chaotic and humorous events. Along the way, they encounter dangerous wildlife, get involved in high-speed chases, and find themselves entangled in a case of mistaken identity.
As Joe and Gus's misadventures escalate, they inadvertently become targets of a trio of bumbling criminals, making their vacation far from the tranquil getaway they had hoped for.
"Gone Fishin'" is known for its slapstick humor, physical comedy, and the comedic chemistry between Joe Pesci and Danny Glover. The film delivers a series of comedic escapades and is designed to be a fun and light-hearted comedy.
The movie received mixed reviews from critics, with praise for the performances of the lead actors but criticism for its predictable plot and reliance on slapstick humor.
"Gone Fishin'" serves as a touchstone for viewers seeking a light-hearted and goofy comedy that offers a break from more serious and intense films. It remains an enjoyable and entertaining film that embraces the spirit of camaraderie and adventure, inviting audiences to join Joe and Gus on their wild and hilarious fishing trip.
---
Gone Fishin' Cast:
Joe Pesci: Joe Waters
Danny Glover: Gus Green
Rosanna Arquette: Rita
Lynn Whitfield: Angie
Willie Nelson: Billy Pooler
Nick Brimble: Dekker Massey
Gary Grubbs: Phil Beasly
Carol Kane: Donna Waters
Edythe Davis: Cookie Green
Jenna Bari: Gena Waters
Raynor Scheine: Glenn
Maury Chaykin: Kirk
Louise Fletcher: a restaurant owner
---
Gone Fishin' Crew:
Director: Christopher Cain
Producers: Roger Birnbaum and Julie Bergman Sender
Writer: JJ Abrams and Jill Mazursky
---
Gone Fishin' Details
Gone Fishin' Trailer:
---