Here is everything you need to know about the amazing Hollywood Pictures movie Gun Shy including casting, reviews, fun facts and more. I hope you find this listing informative and helpful!
Gun Shy Description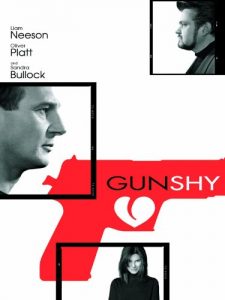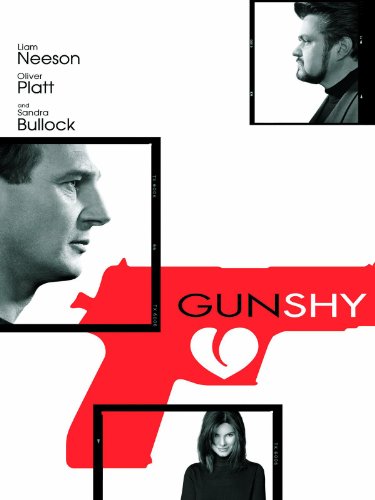 "Gun Shy" is a crime comedy film released in 2000, directed by Eric Blakeney. The movie stars Liam Neeson as Charlie Mayo, Sandra Bullock as Judy Tipp, and Oliver Platt as Fulvio Nesstra.
The story follows Charlie Mayo, an undercover DEA agent who suffers from anxiety and stress-related ailments due to his dangerous and high-pressure job. After a particularly traumatic experience, Charlie's nerves are shot, and he's put on psychiatric leave.
During his therapy sessions, Charlie becomes infatuated with his nurse, Judy Tipp, and he confides in her about his struggles and fears. Despite being ordered not to work, Charlie can't stay away from the action and decides to take on one last mission to take down a drug lord.
To Charlie's surprise, Judy decides to accompany him on his mission, leading to a series of comedic and action-packed misadventures as they navigate the dangerous world of drug trafficking.
"Gun Shy" is known for its blend of action and comedy, with Liam Neeson's deadpan humor adding to the film's charm. The movie offers a lighthearted and entertaining take on the action genre, as Charlie tries to overcome his fears and insecurities while on his mission.
The film received mixed reviews from critics, with praise for the comedic elements and Neeson's performance but criticism for the formulaic plot.
"Gun Shy" serves as a touchstone for viewers seeking a fun and light-hearted crime comedy that combines action with humor. It remains an enjoyable and entertaining film, with a charismatic performance from Liam Neeson and comedic chemistry between the lead actors.
---
Gun Shy Cast:
Liam Neeson: Charles Mayeaux
Oliver Platt: Fulvio Nesstra
Sandra Bullock: Judy Tipp
José Zúñiga: Fidel Vaillar
Michael DeLorenzo: Estuvio Clavo
Andrew Lauer: Jason Cane
Mary McCormack: Gloria Minetti Nesstra
---
Gun Shy Crew:
Director: Eric Blakeney
Producer: Sandra Bullock
Writer: Eric Blakeney
---
Gun Shy Details
Movie Studio: Hollywood Pictures
Year Released: 2000
Type of Movie: Live Action
Box Office: $3.2 million
Awards: https://www.youtube.com/watch?v=TFAQFKNfzWM&ab_channel=RottenTomatoesClassicTrailers
Gun Shy Trailer:
---