Here is everything you need to know about the amazing Touchstone Pictures movie High Fidelity  including casting, reviews, fun facts and more. I hope you find this listing informative and helpful!
High Fidelity  Description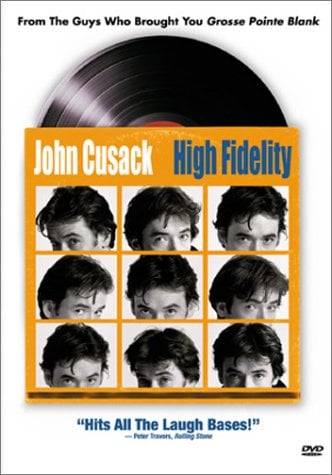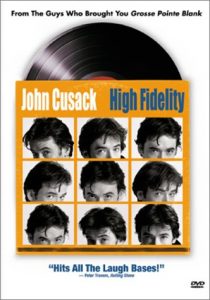 John Cusack stars as Rob Gordon, the owner of a semi-failing record store located on one of the back streets of Chicago. He sells music the old-fashioned way — on vinyl, with two wacky clerks, the hysterically funny rock snob Barry (Jack Black) and the more quietly opinionated underachiever Dick (Todd Luiso). But Rob's business isn't the only thing in his life that's floundering — his needle skips the love groove when his longtime girlfriend Laura (Iben Hjejle) walks out on him. And this forces him to examine his past failed attempts at romance the only way he knows how! For a rocking fun time, give HIGH FIDELITY a spin.
---
High Fidelity  Cast:
John Cusack: Rob Gordon
Iben Hjejle: Laura
Jack Black: Barry Judd
Todd Louiso: Dick
Catherine Zeta-Jones: Charlie Nicholson
Lisa Bonet: Marie DeSalle
Sara Gilbert: Annaugh Moss
Lili Taylor: Sarah Kendrew
Joan Cusack: Liz
Tim Robbins: Ian "Ray" Raymond
Joelle Carter: Penny Hardwick
Chris Rehmann: Vince
Ben Carr: Justin
Natasha Gregson Wagner: Caroline Fortis
Drake Bell: young Rob Gordon
Bruce Springsteen: himself
Ian Williams: a guy in record store
Al Johnson: a record store geek
---
High Fidelity  Crew:
Director: Stephen Frears
Producers: Tim Bevan and Rudd Simmons
Music: Howard Shore
---
High Fidelity  Details
High Fidelity  Trailer:
---