Here is everything you need to know about the amazing Touchstone Pictures movie Lincoln  including casting, reviews, fun facts and more. I hope you find this listing informative and helpful!
Lincoln  Description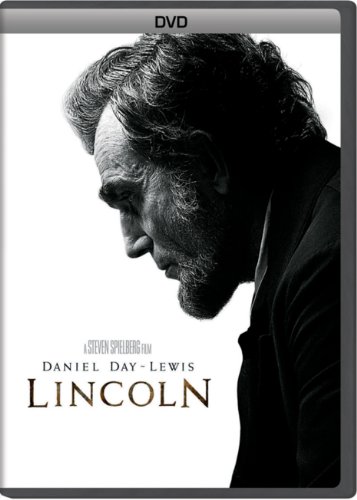 From DreamWorks Pictures and legendary filmmaker Steven Spielberg comes an epic film that chronicles the untold story of the final four months of the man regarded as America's greatest President. Featuring an all star ensemble cast led by Academy Award winner Daniel Day-Lewis in the title role, this movie explores Lincoln not just as the commander-in-chief of a country in chaos, but also as a man with moral courage and hope, a progressive thinker who challenged the status quo. Staring an all-star cast including Sally Field, Tommy Lee Jones and James Spader.
---
Lincoln  Cast:
Daniel Day-Lewis: Abraham Lincoln
Sally Field: Mary Todd Lincoln
Gloria Reuben: Elizabeth Keckley
Joseph Gordon-Levitt: Robert Todd Lincoln
Gulliver McGrath: Tad Lincoln
Stephen Henderson: William Slade
Elizabeth Marvel: Mrs. Jolly
Bill Camp: Mr. Jolly
Adam Driver: Samuel Beckwith
Jared Harris: Lieutenant General Ulysses S. Gran
Asa-Luke Twocrow: Lieutenant Colonel Ely S. Parker
Colman Domingo: Private Harold Green
David Oyelowo: Corporal Ira Clark
Lukas Haas: First White Soldier
Dane DeHaan: Second White Soldier
David Strathairn: William H. Seward
Bruce McGill: Edwin M. Stanton
Joseph Cross: Major John Hay
Jeremy Strong: John George Nicolay
Grainger Hines: Gideon Welles
Richard Topol: James Speed
Dakin Matthews: John Palmer Usher
Walt Smith: William P. Fessenden
James Ike Eichling: William Dennison
Tommy Lee Jones: Thaddeus Stevens
Lee Pace: Fernando Wood
Peter McRobbie: George H. Pendleton
Bill Raymond: Schuyler Colfax
David Costabile: James Ashley
Stephen Spinella:Asa Vintner Litton
Michael Stuhlbarg: George Yeaman
Boris McGiver: Alexander Coffroth
Walton Goggins: Clay Hawkins
David Warshofsky: William Hutton
Michael Stanton Kennedy: Hiram Price
Raynor Scheine: Josiah S. "Beanpole" Burton
Christopher Evan Welch: Edward McPherson
Hal Holbrook: Francis Preston Blair
James Spader: William N. Bilbo
Tim Blake Nelson:  Richard Schell
John Hawkes: Robert Latham
Byron Jennings: Montgomery Blair
Julie White: Elizabeth Blair Lee
S. Epatha Merkerson: Lydia Smith
Wayne Duvall: Benjamin "Bluff Ben" Wade
John Hutton: Charles Sumner
Jackie Earle Haley: Alexander H. Stephens
Gregory Itzin: John Archibald Campbell.
Michael Shiflett: Robert M. T. Hunter
Christopher Boyer: Robert E. Lee
---
Lincoln  Crew:
Director: Steven Spielberg
Producers: Steven Spielberg and Kathleen Kennedy
Screenplay: Tony Kushner
Music: John Williams
---
Lincoln  Details
Movie Studio: Touchstone Pictures
Year Released: 2012
Type of Movie: Live Action
Box Office: $275.3 million
Awards: Won Academy Award; Nominated British Academy Award; Won Golden Globe; Nominated Grammy Awards
Lincoln  Trailer:
---