Here is everything you need to know about the amazing Hollywood Pictures movie Miami Rhapsody including casting, reviews, fun facts and more. I hope you find this listing informative and helpful!
Miami Rhapsody Description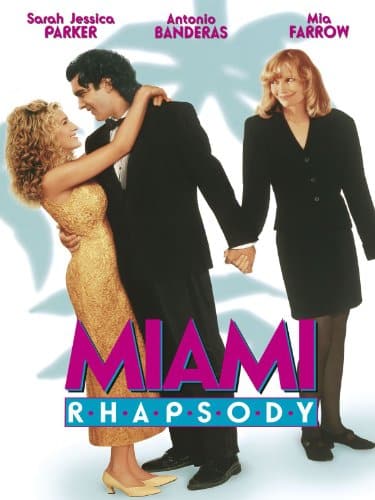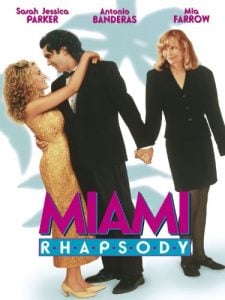 This hilariously sexy comedy has critics everywhere standing up and cheering! The irresistible Sarah Jessica Parker stars as a recently engaged young woman about to make a shockingly funny discovery: marriage and fidelity don't always go hand-in-hand, especially in her own family! From then on, it's nonstop laughs as, one by one, she unravels the wild details of their outrageously tangled affairs! MIAMI RHAPSODY sparkles with sunny, sexy comic entertainment!
---
Miami Rhapsody Cast:
Sarah Jessica Parker: Gwyn Marcus
Gil Bellows: Matt
Antonio Banderas: Antonio
Mia Farrow: Nina Marcus
Paul Mazursky: Vic Marcus
Kevin Pollak: Jordan Marcus
Barbara Garrick: Terri
Carla Gugino: Leslie Marcus
Bo Eason: Jeff
Naomi Campbell: Kaia
Jeremy Piven: Mitchell
Kelly Bishop: Zelda
Ben Stein: Rabbi
Donal Logue: Derek
---
Miami Rhapsody Crew:
Director: David Frankel
Producers: David Frankel, Jon Avnet and Jordan Kerner
Writer: David Frankel
---
Miami Rhapsody Details
Movie Studio: Hollywood Pictures
Year Released: 1995
Type of Movie: Live Action
Box Office: $5.2 million
Miami Rhapsody Trailer:
---