Here is everything you need to know about the amazing Disney movie Midnight Madness including casting, reviews, fun facts and more. I hope you find this listing informative and helpful!
Midnight Madness Description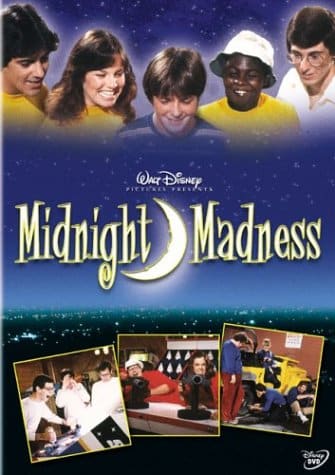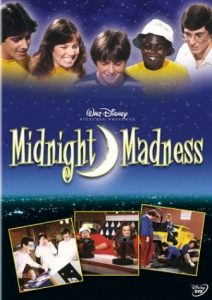 In Disney's Midnight Madness, a genius grad student organizes an all-night treasure hunt in which five rival teams composed of colorful oddballs furiously match wits with one another while trying to locate and decipher various cryptic clues planted ingeniously around Los Angeles.
---
Midnight Madness Cast:
David Naughton as Adam Larson
Debra Clinger as Laura
David Damas as Marvin
Joel Kenney as Flynch
Michael J. Fox as Scott Larson
Stephen Furst as Harold
Patricia Alice Albrecht as Lucille
Andy Tennant as Melio
Brian Frishman as Barf
Sal Lopez as Blade
Maggie Roswell as Donna
Robyn Petty as Berle
Betsy Lynn Thompson as Peggy
Carol Gwynn Thompson as Lulu
Eddie Deezen as Wesley
Marvin Katzoff as Debater #1
Christopher Sands as Debater #2
Michael Gitomer as Debater #3
Brad Wilkin as Lavitas
Dirk Blocker as Blaylak
Curt Ayers as Armpit
Trevor Henley as Cudzo
Keny Long as Gerber
---
Midnight Madness Crew:
Director: Michael Nankin and David Wechter
Producer: Ron Miller
Music: Julius Wechter
---
Midnight Madness Details
Midnight Madness Trailer:
---