Here is everything you need to know about the amazing Touchstone Pictures movie My Science Project including casting, reviews, fun facts and more. I hope you find this listing informative and helpful!
My Science Project Description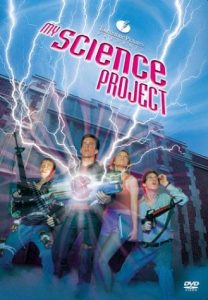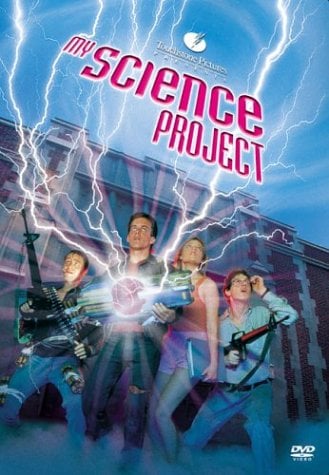 His high school teacher issues an ultimatum: Turn in a science project or flunk. So Mike Harlan (John Stockwell) scavenges a military base's junk pile for a suitable gizmo. He finds one … and unwittingly unleashes the awesome power and energy of the unknown. Twisted dimensions. Time warps. A fantastic realm where the past, present, and future collide in a whirling vortex of startling adventure and superlative special effects!
---
My Science Project Cast:
John Stockwell: Michael Harlan
Danielle von Zerneck: Ellie Sawyer
Fisher Stevens: Vince Latello
Raphael Sbarge: Sherman
Dennis Hopper: Bob Roberts
---
My Science Project Crew:
Director: Jonathan R. Betuel
Producer: Jonathan Taplin
Writer: Jonathan R. Betuel
---
My Science Project Details
Movie Studio: Touchstone Pictures
Year Released: 1985
Type of Movie: Live Action
Box Office: $4.1 million
My Science Project Trailer:
Buy Movie
---