Here is everything you need to know about the amazing Hollywood Pictures movie Mystery Alaska including casting, reviews, fun facts and more. I hope you find this listing informative and helpful!
Mystery Alaska Description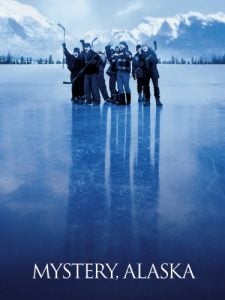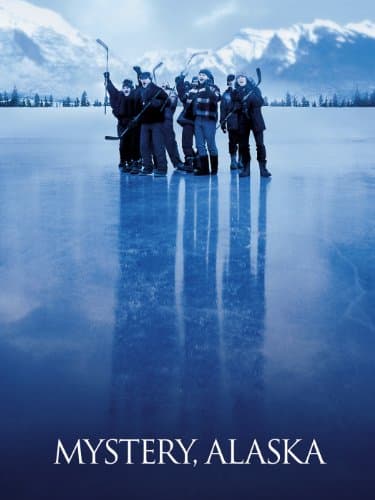 "Mystery Alaska" is a sports comedy-drama film released in 1999, directed by Jay Roach. The movie stars Russell Crowe as Sheriff John Biebe, Hank Azaria as Charles Danner, and Mary McCormack as Donna Biebe.
The story is set in the small, remote town of Mystery, Alaska, where hockey is a way of life for its residents. The town's amateur hockey team, made up of local players, has a strong tradition and plays on a legendary pond known as the Mystery, Alaska hockey rink.
One day, a former resident turned sports commentator, Charles Danner, comes back to Mystery and convinces the National Hockey League (NHL) to arrange an exhibition match between the New York Rangers and the Mystery hockey team. The match will be televised nationally, putting the small town and its players in the spotlight.
As the residents of Mystery prepare for the big game, tensions rise, friendships are tested, and the town's sense of identity is challenged. Sheriff John Biebe, once a star player, struggles with self-doubt and finds himself at odds with his teammates and the town.
"Mystery Alaska" is known for its portrayal of the camaraderie and passion that sports can bring to a community, as well as its comedic and heartfelt moments. The film explores themes of friendship, loyalty, and the enduring spirit of the underdog.
The movie received mixed reviews from critics, with praise for its performances and the hockey scenes but criticism for its predictability and lack of depth in certain areas.
"Mystery Alaska" serves as a touchstone for viewers seeking a heartwarming and entertaining sports film that celebrates the love of the game and the spirit of a close-knit community. It remains a fun and enjoyable film that captures the essence of small-town life and the power of sports to unite and inspire.
---
Mystery Alaska Cast:
Russell Crowe: Sheriff John Biebe
Hank Azaria: Charles Danner
Mary McCormack: Donna Biebe
Burt Reynolds: Judge Walter Burns
Colm Meaney: Mayor Scott R. Pitcher
Lolita Davidovich: Mary Jane Pitcher
Maury Chaykin: Bailey Pruitt
Ron Eldard: Matt "Skank" Marden
Michael Buie – Connor Banks
Ryan Northcott: Stevie Weeks
Beth Littleford: Janice Pettiboe
Kevin Durand: "Tree" Lane
Scott Grimes: Brian "Birdie" Burns
Jason Gray-Stanford: Bobby Michan
Adam Beach: Galin Winetka
Leroy Peltier – Ben Winetka
Cameron Bancroft: "Tinker" Connolly
Michael McKean: Mr. Walsh
Rachel Wilson: Marla Burns
Megyn Price: Sarah Heinz
Judith Ivey: Mrs. Joanne Burns
Terry David Mulligan: Dr. Henry Savage
Mike Myers: Donnie Shulzhoffer
Jim Fox: himself
Phil Esposito: himself
Little Richard: himself
L. Scott Caldwell: Judge McGibbons
Steve Levy: himself
Barry Melrose: himself
---
Mystery Alaska Crew:
Director:  Jay Roach
Producer: David Kelley
Writer: David Kelley and Sean O'Byrne
---
Mystery Alaska Details
Mystery Alaska Trailer:
---