Here is everything you need to know about the amazing Touchstone Pictures movie Play It to the Bone including casting, reviews, fun facts and more. I hope you find this listing informative and helpful!
Play It to the Bone Description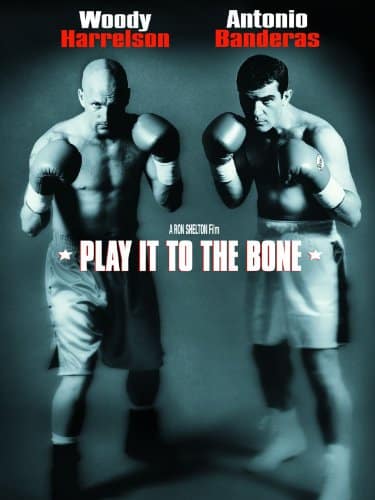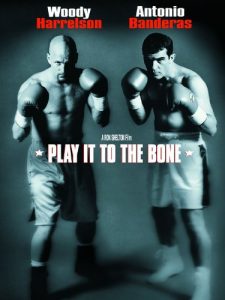 Hollywood heavyweights Woody Harrelson and Antonio Banderas bring real comedic punch to this hilarious, action-packed hit! Best buddies and sparring partners, Vince (Harrelson) and Cesar (Banderas) are a pair of worn-out, over-the-hill prizefighters who jump at one last, unexpected chance to work in the big time. They just have to be in Las Vegas now! So before they know what's hit them, they're on the road! But when they step into the ring that night, friendship is replaced by fierce competition as Vince and Cesar tangle in a dramatic fight to the finish — where only the winner will earn a shot at the title! With sexy Lolita Davidovich and sultry Lucy Liu along to liven up the ride, you won't want to miss any of the knockout entertainment that powers this whirlwind comedy adventure!
---
Play It to the Bone Cast:
Woody Harrelson: Vince Boudreau
Antonio Banderas: Cesar Dominguez
Lolita Davidovich: Grace Pasic
Tom Sizemore: Joe Domino
Lucy Liu: Lia
Robert Wagner: Hank Goody
Richard Masur: Artie
Willie Garson: Cappie Caplan
---
Play It to the Bone Crew:
Director: Ron Shelton
Producers: Stephen Chin, Kellie Davis and David Lester
Writer: Ron Shelton
---
Play It to the Bone Details
Play It to the Bone Trailer:
---