Here is everything you need to know about the amazing Touchstone Pictures movie Pretty Woman including casting, reviews, fun facts and more. I hope you find this listing informative and helpful!
Pretty Woman Description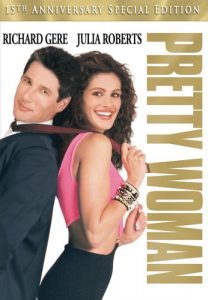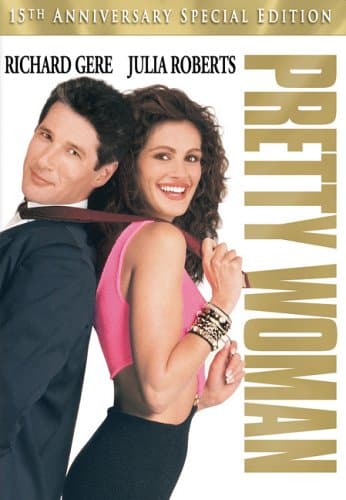 Academy Award(R) winner Julia Roberts and Golden Globe winner Richard Gere will leave you breathless in PRETTY WOMAN. Vivian (Roberts) is a spirited, streetwise diamond in the rough when she meets shrewd, no-nonsense billionaire Edward Lewis (Gere). It's a chance encounter that turns a weeklong "business arrangement" into a timeless rags-to-riches romance. Fall in love all over again as this contemporary Cinderella story unfolds before your eyes. Savor every word, every laugh, and every unforgettable song. Experience all the comedy, charm and passion of this beloved classic.
---
Pretty Woman Cast:
Richard Gere: Edward Lewis
Julia Roberts: Vivian Ward
Ralph Bellamy: James Morse
Jason Alexander: Phillip Stuckey
Héctor Elizondo: Barney Thompson
Laura San Giacomo: Kit De Luca
Julie Paris: Rachel
Alex Hyde-White: David Morse
Amy Yasbeck: Elizabeth Stuckey
Elinor Donahue: Bridget
John David Carson: Mark Roth
Judith Baldwin: Susan
Larry Miller: Mr. Hollister
Patrick Richwood: Dennis
---
Pretty Woman Crew:
Director: Garry Marshall
Producers: Amaon Milchan, Steven Reuther and Gary Goldstein
Writer:JF Lawton
Music: James Newton Howard and Roy Orbison
---
Pretty Woman Details
Movie Studio: Touchstone Pictures
Year Released: 1990
Type of Movie: Live Action
Box Office: $463.4 million
Awards: Nominated Academy Award; Nominated Golden Globes
Pretty Woman Trailer:
Buy Movie
---