Here is everything you need to know about the amazing Touchstone Pictures movie Real Steel including casting, reviews, fun facts and more. I hope you find this listing informative and helpful!
Real Steel Description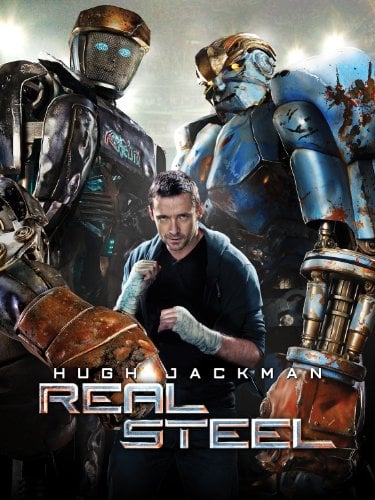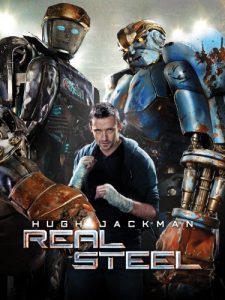 Enter the not-so-distant future where boxing has gone high-tech – 2000-pound, 8-foot-tall steel robots have taken over the ring. Starring Hugh Jackman as Charlie Kenton, a washed-up fighter turned small-time promoter, Real Steel is a riveting, white-knuckle action ride that will leave you cheering. When Charlie hits rock bottom, he reluctantly teams up with his estranged son (Dakota Goyo) to build and train a championship contender. As the stakes in the thrill-packed arena are raised, Charlie and Max, against all odds, get one last shot at a comeback. Real Steel is a pulse-pounding, inspirational adventure filled with heart and soul.
---
Real Steel Cast:
Hugh Jackman: Charlie Kenton
Dakota Goyo: Max Kenton
Evangeline Lilly: Bailey Tallet
Anthony Mackie: Finn
Olga Fonda: Farra Lemkova
Karl Yune: Tak Mashido
Kevin Durand: Ricky
Hope Davis: Aunt Debra
James Rebhorn: Marvin
Gregory Sims: Bill Panner
---
Real Steel Crew:
Director: Shawn Levy
Producers: Shawn Levy, Susan Montford and Don Murphy
Screenplay: John Gatins
Music: Danny Elfman
---
Real Steel Details
Movie Studio: Touchstone Pictures
Year Released: 2011
Type of Movie: Live Action
Box Office: $299.3 million
Awards: Nominated Academy Award
Real Steel Trailer:
---