Here is everything you need to know about the amazing Disney movie Savage Sam  including casting, reviews, fun facts and more. I hope you find this listing informative and helpful!
Savage Sam  Description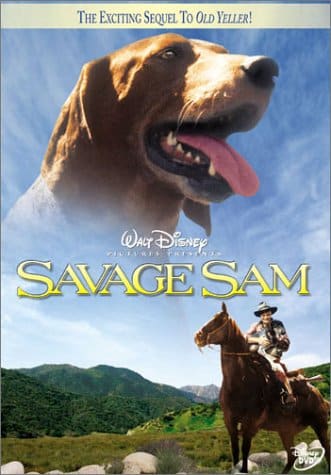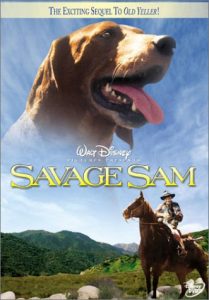 Savage Sam is the sequel to Old Yeller. With his two young masters Travis and Arliss Coates, gentle and true-blue Sam faces even greater dangers than Yeller. From the ferocious attacks of wolves and wildcats to tracking renegade wrongdoers, our four-legged hero proves his pedigree.
---
Savage Sam  Cast:
Brian Keith: Uncle Beck Coates
Tommy Kirk: Travis Coates
Kevin Corcoran: Arliss Coates
Dewey Martin: Lester White
Jeff York: Bud Searcy
Marta Kristen: Lisbeth Searcy
Rafael Campos: Young Warrior
Slim Pickens: Willy Crup
Rodolfo Acosta: Bandy Legs
Pat Hogan: Broken Nose
Dean Fredericks: Comanche Chief
Brad Weston: Ben Todd
---
Savage Sam  Crew:
Director: Norman Tokar
Producer: Bill Anderson
Music: Oliver Wallace
---
Savage Sam  Details
Savage Sam  Trailer:
---