Here is everything you need to know about the amazing Hollywood Pictures movie Shadow Conspiracy including casting, reviews, fun facts and more. I hope you find this listing informative and helpful!
Shadow Conspiracy Description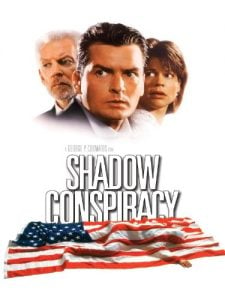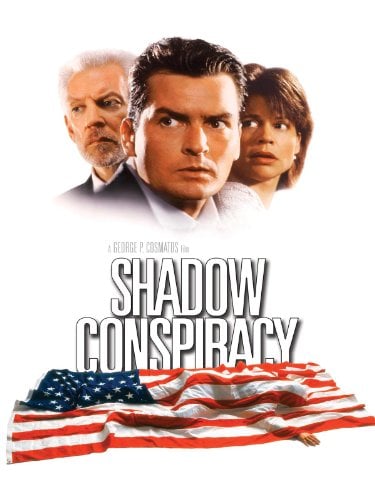 "Shadow Conspiracy" is a political thriller film released in 1997, directed by George P. Cosmatos. The movie stars Charlie Sheen as Bobby Bishop, Donald Sutherland as Jacob Conrad, and Linda Hamilton as Amanda Givens.
The story follows Bobby Bishop, a young and ambitious aide to the U.S. President. When Bishop stumbles upon a vast conspiracy involving high-ranking government officials, he becomes the target of an assassination plot.
As Bishop races against time to unravel the conspiracy and expose the truth, he seeks help from trusted friends and allies, including journalist Amanda Givens and his mentor, Jacob Conrad.
The film delves into themes of political intrigue, corruption, and the abuse of power within the highest echelons of the government. It presents a tense and suspenseful narrative as Bishop finds himself surrounded by danger and betrayal.
"Shadow Conspiracy" is known for its action-packed sequences and a plot that keeps viewers on the edge of their seats. The film aims to create an atmosphere of paranoia and suspicion as Bishop fights to uncover the truth and protect his own life.
The movie received negative reviews from critics, who criticized its clichéd plot and lack of originality in the political thriller genre.
"Shadow Conspiracy" serves as a touchstone for viewers seeking a fast-paced and action-oriented political thriller that weaves a web of mystery and intrigue. It remains a film that entertains with its high-stakes plot and dramatic performances, despite the critical reception.
---
Shadow Conspiracy Cast:
Charlie Sheen: Bobby Bishop
Donald Sutherland: Jacob Conrad
Linda Hamilton: Amanda Givens
Stephen Lang: The Agent
Ben Gazzara: Vice President Saxon
Sam Waterston: President of the United States
Nicholas Turturro: Grasso
Charles Cioffi: General Blackburn
Stanley Anderson: Attorney General Toyanbee
Theodore Bikel: Professor Yuri Pochenko
Paul Gleason: Blythe
Terry O'Quinn: Frank Ridell
Gore Vidal: Congressman Page
Dey Young: Janet
---
Shadow Conspiracy Crew:
Director: George Cosmatos
Producers: Andrew Vajna, Buzz Feitshans and Terry Collins
Writers: Adi Hasak and Ric Gibbs
---
Shadow Conspiracy Details
Shadow Conspiracy Trailer:
---