Here is everything you need to know about the amazing Hollywood Pictures movie Shadow Conspiracy including casting, reviews, fun facts and more. I hope you find this listing informative and helpful!
Shadow Conspiracy Description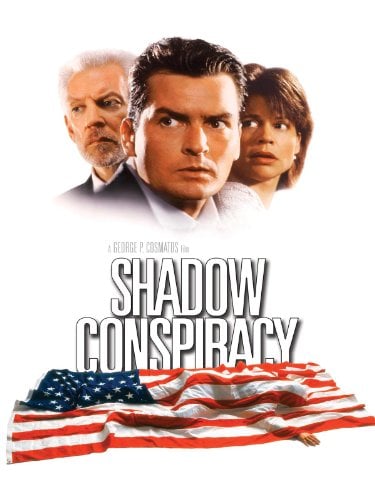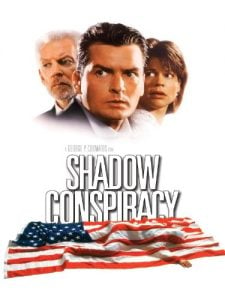 Hot action star Charlie Sheen powers this explosive thriller about a terrifying plot within the U.S. Government and the one man who can stop it! Sheen plays Bobby Bishop, a key presidential adviser who finds he's been targeted for murder by a ruthless professional killer! Suddenly Bishop is running for his life and is left with only two people he can trust: his long time mentor Jake Conrad (Donald Sutherland) and his former girlfriend, investigative reporter Amanda Givens (Linda Hamilton). You'll find incredible excitement at every turn as Bishop – with time running out – races to save himself and end the SHADOW CONSPIRACY before it topples the government!
---
Shadow Conspiracy Cast:
Charlie Sheen: Bobby Bishop
Donald Sutherland: Jacob Conrad
Linda Hamilton: Amanda Givens
Stephen Lang: The Agent
Ben Gazzara: Vice President Saxon
Sam Waterston: President of the United States
Nicholas Turturro: Grasso
Charles Cioffi: General Blackburn
Stanley Anderson: Attorney General Toyanbee
Theodore Bikel: Professor Yuri Pochenko
Paul Gleason: Blythe
Terry O'Quinn: Frank Ridell
Gore Vidal: Congressman Page
Dey Young: Janet
---
Shadow Conspiracy Crew:
Director: George Cosmatos
Producers: Andrew Vajna, Buzz Feitshans and Terry Collins
Writers: Adi Hasak and Ric Gibbs
---
Shadow Conspiracy Details
Movie Studio: Hollywood Pictures
Year Released: 1997
Type of Movie: Live Action
Box Office: $2.3 million
Shadow Conspiracy Trailer:
---