Here is everything you need to know about the amazing Touchstone Pictures movie Strange Magic including casting, reviews, fun facts and more. I hope you find this listing informative and helpful!
Strange Magic Description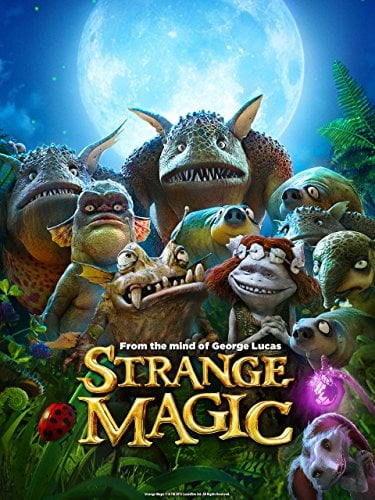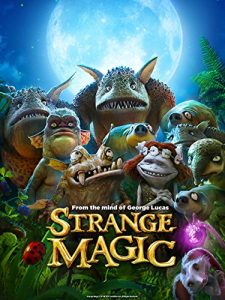 A madcap fairy tale musical inspired by "A Midsummer Night's Dream." Popular songs from the past six decades help tell the tale of a colorful cast of goblins, elves, fairies and imps, and their hilarious misadventures sparked by the battle over a powerful potion. Lucasfilm Animation Singapore and Industrial Light & Magic, which created the CGI animation for 2011's Academy Award®-winning film "Rango," bring to life the fanciful forest turned upside down with world-class animation and visual effects.
---
Strange Magic Cast:
Alan Cumming: Bog King
Evan Rachel Wood: Marianne
Kristin Chenoweth: Sugar Plum Fairy
Sam Palladio: Roland
Maya Rudolph: Griselda
Alfred Molina: The Fairy King
Meredith Anne Bull: Dawn
Elijah Kelley: Sunny, an elf
Bob Einstein: Stuff
Peter Stormare: Thang
Kevin Michael Richardson: Brutus
Llou Johnson: Pare
Robbie Daymond: Fairy Cronies
Brenda Chapman: Imp
Tony Cox: Plum Elf
Gary Rydstrom: Angry Gus
---
Strange Magic Crew:
Director: Gary Rydstrom
Producers: Sarah McArthur, mark Miller and Kevin Munroe
Screenplay: David Berenbaum, Irene Meccchi and Gary Rydstrom
Story: George Lucas
---
Strange Magic Details
Movie Studio: Touchstone Pictures
Year Released: 2015
Type of Movie: Animated
Box Office: $13.6 million
Strange Magic Trailer:
---