Here is everything you need to know about the amazing Hollywood Pictures movie Swing Kids including casting, reviews, fun facts and more. I hope you find this listing informative and helpful!
Swing Kids Description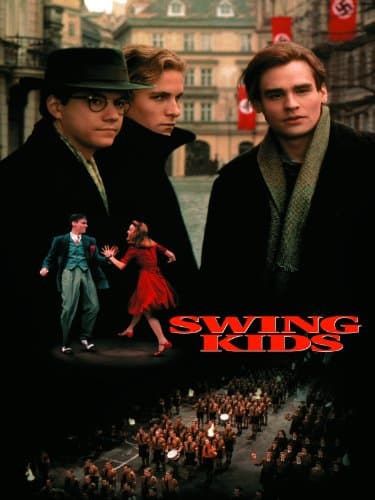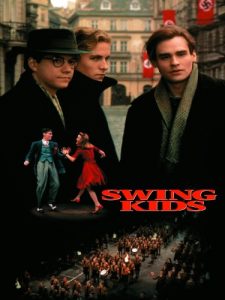 It's 1939 and Nazi Germany has declared war on freedom, demanding conformity from its youth. But a group calling themselves SWING KIDS rebel with their "swing" music from America and dare to stand up against the powerful forces around them. Robert Sean Leonard and Christian Bale deliver gripping performances as two friends who must choose between their individual freedom or loyalty to the murderous Third Reich. Also featuring Barbara Hershey, SWING KIDS is an inspirational and powerful story about finding the courage to fight for what you believe in!
---
Swing Kids Cast:
Robert Sean Leonard: Peter Müller
Christian Bale: Thomas Berger
Frank Whaley: Arvid
Barbara Hershey: Frau Müller
Tushka Bergen: Evey
David Tom: Willi Müller
Julia Stemberger: Frau Linge
Kenneth Branagh: SS-Sturmbandführer Knopp
Noah Wyle: Emil Lutz
Jessica Hynes: Helga
Martin Clunes: Bandführer
Jayce Bartok: Otto
---
Swing Kids Crew:
Director: Thomas Carter
Producers: Mark Gordon and John Bard Manulis
Writer: Jonathan Marc Feldman
Music: James Horner
---
Swing Kids Details
Movie Studio: Hollywood Pictures
Year Released: 1993
Type of Movie: Live Action
Box Office: $5.6 million
Swing Kids Trailer:
---