Here is everything you need to know about the amazing Hollywood Pictures movie Swing Kids including casting, reviews, fun facts and more. I hope you find this listing informative and helpful!
Swing Kids Description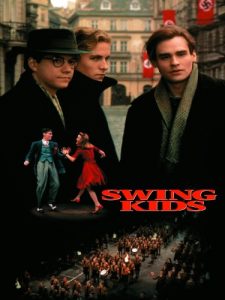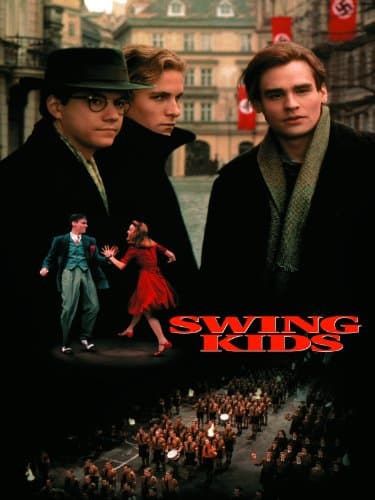 "Swing Kids" is a drama film released in 1993, directed by Thomas Carter. The movie stars Robert Sean Leonard as Peter Müller, Christian Bale as Thomas Berger, and Frank Whaley as Arvid.
The story is set in Nazi Germany during the 1930s and follows a group of young teenagers known as "Swing Kids" who are passionate about American swing and jazz music. Despite the regime's ban on the genre and its association with perceived subversive behavior, the Swing Kids rebel against the strict rules by organizing secret dance parties and practicing their dance moves in hidden locations.
As the Nazi regime becomes more oppressive and the group's activities draw attention, the teenagers are confronted with the harsh realities of the regime and the dangerous consequences of their actions.
"Swing Kids" is known for its portrayal of the struggle between youthful rebellion and the oppressive regime, as well as the power of music and dance as a form of resistance and expression.
The film received mixed reviews from critics but has become a touchstone for viewers interested in the historical context of Nazi Germany and the ways in which young people resisted the regime's ideology through music and dance.
"Swing Kids" serves as a touchstone for those seeking a thought-provoking and emotionally charged drama that explores the challenges faced by young people during a dark period in history and celebrates the importance of music and self-expression in the face of adversity. It remains a compelling and moving film that offers a unique perspective on a lesser-known aspect of Nazi Germany's cultural repression.
---
Swing Kids Cast:
Robert Sean Leonard: Peter Müller
Christian Bale: Thomas Berger
Frank Whaley: Arvid
Barbara Hershey: Frau Müller
Tushka Bergen: Evey
David Tom: Willi Müller
Julia Stemberger: Frau Linge
Kenneth Branagh: SS-Sturmbandführer Knopp
Noah Wyle: Emil Lutz
Jessica Hynes: Helga
Martin Clunes: Bandführer
Jayce Bartok: Otto
---
Swing Kids Crew:
Director: Thomas Carter
Producers: Mark Gordon and John Bard Manulis
Writer: Jonathan Marc Feldman
Music: James Horner
---
Swing Kids Details
Swing Kids Trailer:
---