Here is everything you need to know about the amazing Disney movie Teen Beach 2 including casting, reviews, fun facts and more. I hope you find this listing informative and helpful!
Teen Beach 2 Description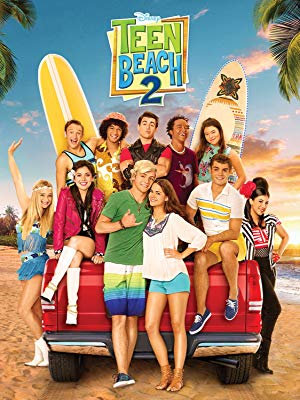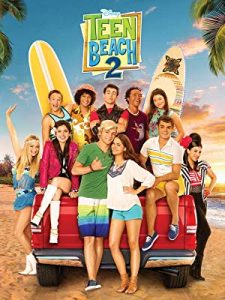 "Teen Beach 2" is a musical teen comedy film released in 2015, directed by Jeffrey Hornaday. It is the sequel to the Disney Channel Original Movie "Teen Beach Movie," and continues the story of the two main characters, Brady and Mack.
The film picks up where the first movie left off, with Brady (played by Ross Lynch) and Mack (played by Maia Mitchell) back in the real world after their adventures in the 1960s beach movie universe. They are now a couple and looking forward to spending the summer together.
However, their plans are disrupted when Mack receives an acceptance letter to attend a prestigious school in the fall. This news causes tension between the two as they struggle with the idea of being separated. In the midst of their uncertainties, they are magically transported back into the beach movie universe, specifically to a sequel beach movie, "Wet Side Story."
In the movie world, they reunite with their friends from the first film, including surfer dude Tanner (played by Garrett Clayton) and bubbly surfer girl Lela (played by Grace Phipps). But things are not as they seem, as the characters from the movie start to realize that they can change their destiny and choose their own paths.
As the story unfolds, Brady and Mack must navigate their way through the challenges of the movie world while figuring out what they truly want in their own lives. The film explores themes of self-discovery, following one's heart, and the value of true friendship.
"Teen Beach 2" features a mix of catchy musical numbers and energetic dance sequences, showcasing the talents of the young cast. The songs are a blend of contemporary pop and 1960s beach music, adding to the film's fun and nostalgic atmosphere.
The movie's colorful and vibrant production design captures the spirit of classic beach movies from the 1960s, paying tribute to the genre's music, fashion, and surf culture.
"Teen Beach 2" was well-received by the target audience of tweens and teens and became a commercial success for the Disney Channel. It was praised for its lively performances, catchy songs, and positive messages.
Overall, "Teen Beach 2" is an enjoyable and lighthearted musical that offers a mix of romance, comedy, and fantasy. It celebrates the joy of music, dance, and friendship, making it a fun and entertaining watch for Disney Channel fans.
---
Teen Beach 2 Cast:
Ross Lynch: Brady
Maia Mitchell: McKenzie (Mack)
Grace Phipps: Lela
Garrett Clayton: Tanner
John DeLuca: Butchy
Chrissie Fit: Cheechee
Piper Curda: Alyssa
Beth Lacke: Brady's mother
Jordan Fisher: Seacat
Raymond Cham Jr.: Devon
Ross Butler: Spencer
Mollee Gray: Giggles
Jessica Lee Keller: Struts
William Loftis: Lugnut
Kent Boyd: Rascal
---
Teen Beach 2 Crew:
Director: Jeffrey Hornaday
Producer: Michael Gallant
---
Teen Beach 2 Details
Movie Studio: Disney
Year Released: 2015
Type of Movie: Live Action
Movie Platform: Disney Channel Original Movie
Teen Beach 2 Trailer:
---