Here is everything you need to know about the amazing Hollywood Pictures movie Terminal Velocity including casting, reviews, fun facts and more. I hope you find this listing informative and helpful!
Terminal Velocity Description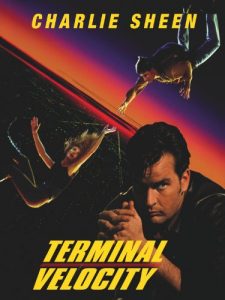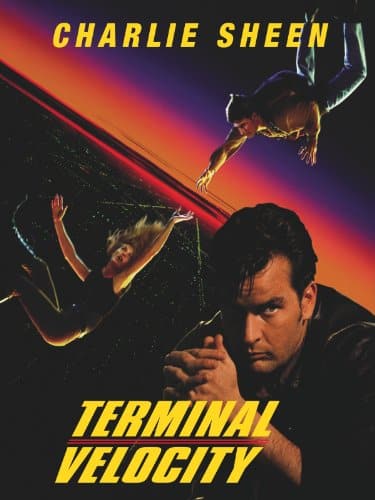 "Terminal Velocity" is an action thriller film released in 1994, directed by Deran Sarafian. The movie stars Charlie Sheen as Ditch Brodie, a daredevil skydiver, and Nastassja Kinski as Chris Morrow, a mysterious woman who gets involved in a dangerous conspiracy.
The story follows Ditch Brodie, a thrill-seeking skydiver who becomes entangled in a web of intrigue when he agrees to take on a mysterious client, Chris Morrow, as a skydiving student. However, things take a dangerous turn when it becomes apparent that Chris is not who she claims to be, and she is being pursued by dangerous criminals.
As Ditch and Chris find themselves on the run from both the criminals and law enforcement, they must work together to uncover the truth and clear their names. The movie features exhilarating skydiving sequences, high-flying action, and suspenseful moments as the duo attempts to outsmart their adversaries.
"Terminal Velocity" is known for its adrenaline-pumping action, Sheen's charismatic performance, and the chemistry between the two leads. The film delivers a blend of action, romance, and mystery, making it an entertaining ride for fans of the genre.
The movie received mixed reviews from critics, but it has become a cult classic among fans of action-packed thrillers.
"Terminal Velocity" serves as a touchstone for viewers seeking an exciting and fast-paced action film with thrilling skydiving sequences and a dash of romance and intrigue. It remains an enjoyable and engaging ride that offers a fun escape into the world of high-stakes adventures and daring stunts.
---
Terminal Velocity Cast:
Charlie Sheen: Richard "Ditch" Brodie
Nastassja Kinski: Chris Morrow/Krista Moldova
James Gandolfini: Ben Pinkwater/Stefan
Christopher McDonald: Kerr
Gary Bullock: Lex
Hans Howes: Sam
Melvin Van Peebles: Noble
Margaret Colin: Joline
Cathryn de Prume: Karen
Suli McCullough: Robocam
Rance Howard: Chuck
Sofia Shinas: Broken Legs Max
---
Terminal Velocity Crew:
Director: Deran Sarafian
Producers: David Twohy, Ted Field and Robert Cort
Writer: David Twohy
---
Terminal Velocity Details
Terminal Velocity Trailer:
---