Here is everything you need to know about the amazing Touchstone Pictures movie The Doctor including casting, reviews, fun facts and more. I hope you find this listing informative and helpful!
Description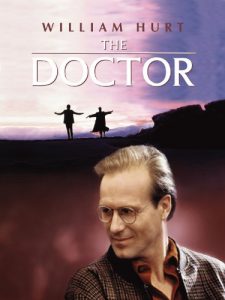 "The Doctor" is a drama film released in 1991, directed by Randa Haines. The movie stars William Hurt as Dr. Jack MacKee, Christine Lahti as Anne MacKee, and Elizabeth Perkins as June Ellis.
The story follows Dr. Jack MacKee, a talented and successful surgeon who is known for his skill but lacks empathy and compassion for his patients. He sees medicine as a technical profession rather than a caring one.
However, everything changes when Jack himself is diagnosed with throat cancer. As he goes through the medical system as a patient, he experiences the dehumanizing aspects of healthcare and starts to understand the importance of empathy and understanding in medical practice.
"The Doctor" delves into themes of mortality, vulnerability, and the transformational power of personal experience. Jack's journey challenges his beliefs and forces him to reevaluate his approach to medicine and life.
The film received positive reviews from critics, largely due to William Hurt's powerful and introspective performance as Jack MacKee. His portrayal of the doctor's personal and professional transformation earned him an Academy Award nomination for Best Actor.
"The Doctor" serves as a touchstone for viewers seeking thought-provoking dramas that explore the human side of medicine and the impact of personal experiences on professional perspectives. It offers a poignant and emotional exploration of a doctor's journey from detachment to understanding and compassion.
---
Cast:
William Hurt: Dr. Jack McKee
Christine Lahti: Anne McKee
Elizabeth Perkins: June Ellis
Mandy Patinkin: Dr. Murray Kaplan
Adam Arkin: Dr. Eli Bloomfield
Charlie Korsmo: Nicky McKee
Wendy Crewson: Dr. Leslie Abbott
---
Crew:
Director: Randa Haines
Producer: Laura Ziskin
Screenplay: Robert Caswell
---
Additional Details
---
The Doctor Trailer:
---