Here is everything you need to know about the amazing Hollywood Pictures movie The Hand That Rocks the Cradle including casting, reviews, fun facts and more. I hope you find this listing informative and helpful!
The Hand That Rocks the Cradle Description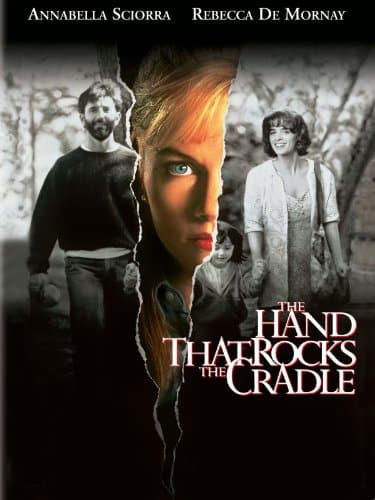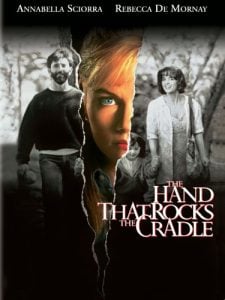 Get ready for edge-of-your-seat suspense with one of the most exciting and talked-about thrillers! Annabella Sciorra (Jungle Fever) stars as Claire Bartel, a busy wife, mother and career woman whose family is placed in grave jeopardy when she hires Peyton Flanders (Rebecca De Mornay – Risky Business), a seemingly perfect nanny with a chilling secret agenda. By the time Claire discovers Peyton's deadly plan for revenge, it may already be too late to save herself and her family. From the absorbing opening to the unforgettable climax, this critically acclaimed winner delivers a sensational mix of thrills, chills, and surprises!
---
The Hand That Rocks the Cradle Cast:
Annabella Sciorra: Claire Bartel
Rebecca De Mornay: Mrs. Mott
Matt McCoy: Michael Bartel
Ernie Hudson: Solomon
Julianne Moore: Marlene Craven
Madeline Zima: Emma Bartel
John de Lancie: Dr. Victor Mott
Kevin Skousen: Marty Craven
---
The Hand That Rocks the Cradle Crew:
Director: Curtis Hanson
Producer: David Madden
Writer: Amanda Silver
Music: Graeme Revell and James Horner
---
The Hand That Rocks the Cradle Details
Movie Studio: Hollywood Pictures
Year Released: 1992
Type of Movie: Live Action
Box Office: $88 million
The Hand That Rocks the Cradle Trailer:
---