Here is everything you need to know about the amazing Touchstone Pictures movie The Help  including casting, reviews, fun facts and more. I hope you find this listing informative and helpful!
The Help  Description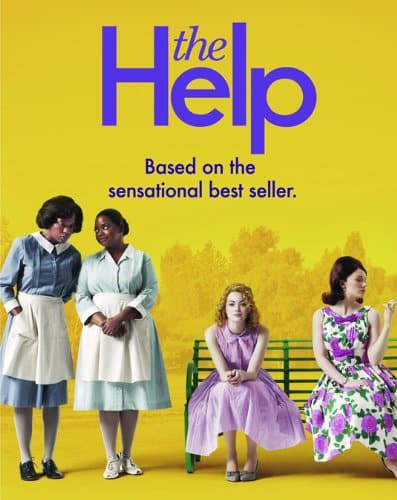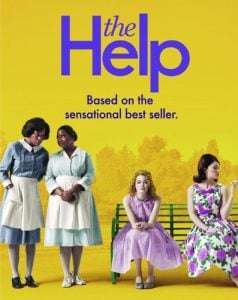 The #1 New York Times bestseller by Kathryn Stockett comes to vivid life through the powerful performances of a phenomenal ensemble cast. Led by Emma Stone, Viola Davis, Octavia Spencer and Bryce Dallas Howard, The Help is an inspirational, courageous and empowering story about very different, extraordinary women in the 1960s South who build an unlikely friendship around a secret writing project – one that breaks society's rules and puts them all at risk. Filled with poignancy, humor and hope, The Help is a timeless, universal and triumphant story about the ability to create change.
---
The Help  Cast:
Emma Stone: Eugenia "Skeeter" Phelan
Viola Davis: Aibileen Clark
Octavia Spencer: Minny Jackson
Bryce Dallas Howard: Hilly Walters Holbrook
Jessica Chastain: Celia Rae Foote
Allison Janney: Charlotte Phelan
Ahna O'Reilly: Elizabeth Leefolt
Sissy Spacek: Mrs. Walters
Chris Lowell: Stuart Whitworth
Mike Vogel: Johnny Foote
Cicely Tyson: Constantine Bates
Anna Camp: Jolene French
Brian Kerwin: Robert Phelan
Aunjanue Ellis: Yule May Davis
Ted Welch: William Holbrook
Wes Chatham: Carlton Phelan
Shane McRae: Raleigh Leefolt
Roslyn Ruff: Pascagoula
Tarra Riggs: Gretchen
LaChanze: Rachel Bates
Mary Steenburgen: Elaine Stein
Leslie Jordan: Mr. Blackly
David Oyelowo: Preacher Green
Dana Ivey: Grace Higginbotham
Tiffany Brouwer: Rebecca
Carol Lee: Pearly
Carol Sutton: Cora
Millicent Bolton: Callie
Ashley Johnson: Mary Beth Caldwell
Nelsan Ellis: Henry
Emma and Eleanor Henry: Mae Mobley Leefolt
Shane Pengelly: Himself
---
The Help  Crew:
Director: Tate Taylor
Producers: Chris Columbus, Michael Branathan and Brunson Green
Screenplay: Tate Taylor
---
The Help  Details
Movie Studio: Touchstone Pictures
Year Released: 2011
Type of Movie: Live Action
Box Office: $216.6 million
Awards: Won British Academy Award; Won Golden Globe
The Help  Trailer:
---