Here is everything you need to know about the amazing Hollywood Pictures movie The Joy Luck Club including casting, reviews, fun facts and more. I hope you find this listing informative and helpful!
The Joy Luck Club Description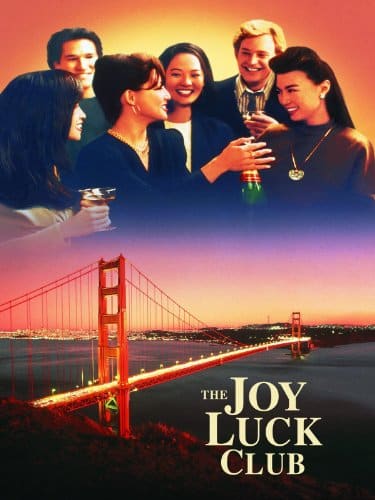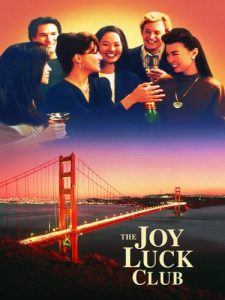 THE JOY LUCK CLUB tells the uplifting story of four remarkable friends whose extraordinary lives are filled with joy and heartbreak. Their lifelong friendship reveals a mosaic of the startling events and conditions that have shaped their lives — and how these experiences have affected the hopes and dreams they hold for each of their children. This exceptional motion picture is sure to entertain and inspire you from beginning to end!
---
The Joy Luck Club Cast:
Kieu Chinh: Suyuan Woo
Tsai Chin: Lindo Jong
France Nuyen: Ying-Ying St. Clair
Lisa Lu: An-Mei Hsu
Ming-Na Wen: June Woo
Tamlyn Tomita: Waverly Jong
Lauren Tom: Lena St. Clair
Rosalind Chao: Rose Hsu Jordan
Victor Wong: Old Chong
Xi Meijuan: Lindo's Mother
Hsu Ying Li: the matchmaker
Christopher Rich: Rich
Russell Wong: Lin Xiao
Michael Paul Chan: Harold
Vivian Wu: An-Mei's Mother
Andrew McCarthy: Ted Jordan
Diane Baker: Mrs. Jordan
Wu Tianming: Wu-Tsing
Elizabeth Sung: Second wife
Chao-Li Chi: June's Father
---
The Joy Luck Club Crew:
Director: Wayne Wang
Producers: Patrick Markey, Wayne Wang, Amy Tan and Ronald Bass
Screenplay: Amy Tan and Ronald Bass
---
The Joy Luck Club Details
Movie Studio: Hollywood Pictures
Year Released: 1993
Type of Movie: Live Action
Box Office: $32.9 million
The Joy Luck Club Trailer:
---