Here is everything you need to know about the amazing Hollywood Pictures movie The Joy Luck Club including casting, reviews, fun facts and more. I hope you find this listing informative and helpful!
The Joy Luck Club Description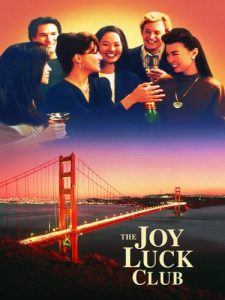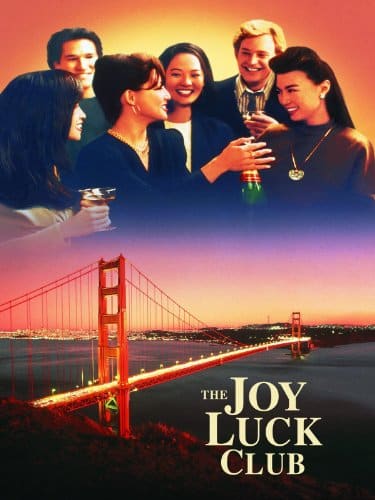 "The Joy Luck Club" is a drama film released in 1993, directed by Wayne Wang. The movie is based on the novel of the same name by Amy Tan. The ensemble cast includes Ming-Na Wen, Tamlyn Tomita, Lauren Tom, Rosalind Chao, France Nuyen, Lisa Lu, Kieu Chinh, and Tsai Chin.
The story revolves around four Chinese-American women, Suyuan, Lindo, Ying-ying, and An-Mei, who form a mahjong group called the Joy Luck Club in San Francisco. They share their life stories and experiences with their American-born daughters: Jing-Mei, Waverly, Lena, and Rose.
The film explores the cultural and generational gaps between the mothers, who have experienced hardships in their native China, and their daughters, who have grown up in the United States. Through flashbacks and present-day scenes, the movie delves into the complex relationships between the women and the ways in which their cultural heritage and past struggles continue to shape their lives.
"The Joy Luck Club" is known for its poignant storytelling, powerful performances, and exploration of themes such as mother-daughter relationships, cultural identity, and the pursuit of the American dream.
The movie received critical acclaim for its emotional depth and portrayal of the Asian-American experience. It is often regarded as a significant film in representing the struggles and triumphs of immigrant families in the United States.
"The Joy Luck Club" serves as a touchstone for viewers seeking a compelling and beautifully told drama that celebrates the strength and resilience of women while shedding light on the complexities of family ties and the enduring influence of cultural heritage. It remains a powerful and moving film that continues to resonate with audiences worldwide.
---
The Joy Luck Club Cast:
Kieu Chinh: Suyuan Woo
Tsai Chin: Lindo Jong
France Nuyen: Ying-Ying St. Clair
Lisa Lu: An-Mei Hsu
Ming-Na Wen: June Woo
Tamlyn Tomita: Waverly Jong
Lauren Tom: Lena St. Clair
Rosalind Chao: Rose Hsu Jordan
Victor Wong: Old Chong
Xi Meijuan: Lindo's Mother
Hsu Ying Li: the matchmaker
Christopher Rich: Rich
Russell Wong: Lin Xiao
Michael Paul Chan: Harold
Vivian Wu: An-Mei's Mother
Andrew McCarthy: Ted Jordan
Diane Baker: Mrs. Jordan
Wu Tianming: Wu-Tsing
Elizabeth Sung: Second wife
Chao-Li Chi: June's Father
---
The Joy Luck Club Crew:
Director: Wayne Wang
Producers: Patrick Markey, Wayne Wang, Amy Tan and Ronald Bass
Screenplay: Amy Tan and Ronald Bass
---
The Joy Luck Club Details
The Joy Luck Club Trailer:
---