Here is everything you need to know about the amazing Hollywood Pictures movie The Marrying Man including casting, reviews, fun facts and more. I hope you find this listing informative and helpful!
The Marrying Man Description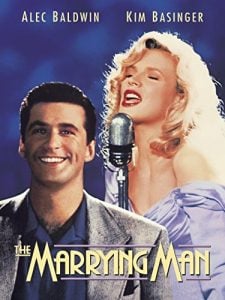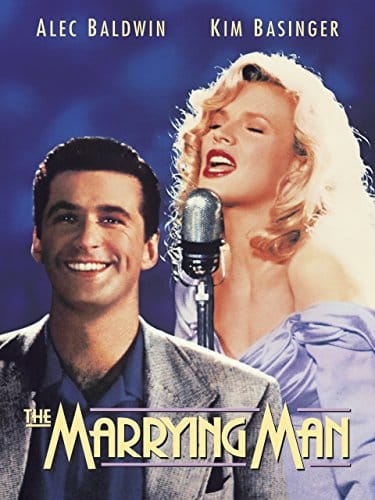 "The Marrying Man" is a romantic comedy film released in 1991, directed by Jerry Rees. The movie stars Alec Baldwin as Charley Pearl and Kim Basinger as Vicki Anderson.
The story follows Charley Pearl, a wealthy and charming playboy who is set to marry a wealthy socialite. However, during a trip to Las Vegas for his bachelor party, he meets Vicki Anderson, a beautiful and fiery nightclub singer.
Charley is immediately captivated by Vicki, and the two embark on a whirlwind romance. Despite his upcoming wedding, Charley decides to pursue a relationship with Vicki, leading to a series of comedic and chaotic situations.
As Charley juggles his feelings for Vicki and his responsibilities to his fiancée, he must confront his own feelings and decide what he truly wants in life.
"The Marrying Man" is known for its witty dialogue, romantic escapades, and the chemistry between Alec Baldwin and Kim Basinger, who were married in real life at the time of filming.
The film received mixed reviews from critics and faced challenges during production, but it has become a touchstone for fans of classic romantic comedies and those who appreciate the chemistry between the lead actors.
"The Marrying Man" serves as a touchstone for viewers seeking a lighthearted and charming romantic comedy with a dash of chaos and a celebration of love's unpredictable nature. It offers an amusing and enjoyable ride for those interested in watching a tale of love, passion, and self-discovery.
---
The Marrying Man Cast:
Alec Baldwin: Charley Pearl
Kim Basinger: Vicki Anderson
Robert Loggia: Lew Horner
Elisabeth Shue: Adele Horner
Armand Assante: Bugsy Siegel
Paul Reiser: Phil
Fisher Stevens: Sammy
Steve Hytner: George
Kristen Cloke: Louise
Peter Dobson: Tony
Kathryn Layng: Emma
Jeremy Roberts: Gus
Big John Studd: Dante
---
The Marrying Man Crew:
Director: Jerry Rees
Producer: David Permut
Writer: Neil Simon
---
The Marrying Man Details
The Marrying Man Trailer:
---