Here is everything you need to know about the amazing Disney movie The Princess Diaries  including casting, reviews, fun facts and more. I hope you find this listing informative and helpful!
The Princess Diaries  Description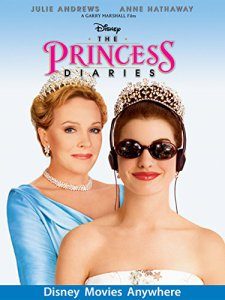 For teenager Mia Thermopolis (Hathaway), just surviving each school day is an adventure. Then the shocking news arrives that she's a real-life princess! So begins a comical transformation towards poise and princess-ness, including a media storm, jealous schoolmates, and a plot to take over her country in The Princess Diaries.
---
The Princess Diaries  Cast:
Julie Andrews: Clarisse Renaldi
Anne Hathaway: Mia Thermopolis
Héctor Elizondo: Joseph
Heather Matarazzo: Lilly Moscovitz
Mandy Moore: Lana Thomas
Caroline Goodall: Helen Thermopolis
Robert Schwartzman: Michael Moscovitz
Erik von Detten: Josh Bryant
Patrick Flueger: Jeremiah Hart
Sean O'Bryan: Patrick O'Connell
Sandra Oh: Vice Principal Geraldine Gupta
Kathleen Marshall: Charlotte Kutaway
Mindy Burbano: Gym teacher Ms. Anita Harbula
René Auberjonois: Voice of Philippe Renaldi
Larry Miller: Paolo Puttanesca
Patrick Richwood: Mr. Robutusen
Mayor Willie Brown: Himself
Fat Louie: Himself
The Princess Diaries  Details
The Princess Diaries  Trailer:
Buy Movie
---
---