Here is everything you need to know about the amazing Hollywood Pictures movie The Santa Clause including casting, reviews, fun facts and more. I hope you find this listing informative and helpful!
The Santa Clause Description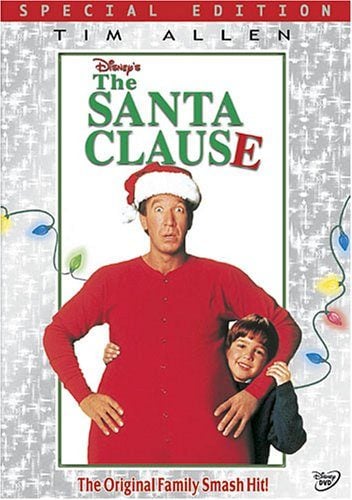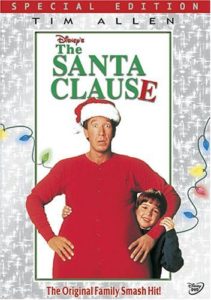 Scott Calvin is a divorced father whose strained relationship with his son, Charlie, begins to mend only after a bizarre twist of fate transforms him into the new Santa. When the current Mr. Clause falls off the roof on Christmas Eve, Scott dons Santa's suit, and he and his son are whisked off to the North Pole. There he meets Bernard, the head elf, who tells him about the Clause, a contract stating that whoever puts on the Santa suit must also take on all the responsibilities that go with the position. Scott isn't too thrilled about his sudden career change. Charlie, however, is overjoyed.
---
The Santa Clause Fun Facts
The film's title is a play on words, using the legal term "clause" instead of "claus," referencing the Santa Claus mythos and the contractual nature of Scott Calvin's transformation into Santa.
The role of Santa Claus was initially offered to Bill Murray, who turned it down. Tim Allen was then cast and his portrayal became one of his most beloved roles.
The film's script went through several rewrites, with input from Tim Allen. His comedic background and improvisational skills contributed to the humor and charm of the movie.
The iconic Santa suit worn by Tim Allen in the film was custom-made and tailored specifically for him. The design of the suit has become synonymous with the modern depiction of Santa Claus in popular culture.
The North Pole scenes were primarily shot on a soundstage, with extensive set designs and special effects to create the magical environment.
"The Santa Clause" received mixed reviews from critics upon its release but was a box office success, grossing over $189 million worldwide.
The film spawned two sequels: "The Santa Clause 2" in 2002 and "The Santa Clause 3: The Escape Clause" in 2006. Both films continued the story of Scott Calvin as Santa Claus.
The film features memorable supporting characters such as Bernard the Head Elf, played by David Krumholtz, and Scott Calvin's son, Charlie, played by Eric Lloyd. Their performances added depth and heart to the story.
"The Santa Clause" has become a holiday classic and is enjoyed by audiences of all ages. Its heartwarming story, humor, and messages about family and the spirit of Christmas have made it a beloved film during the holiday season.
---
The Santa Clause Cast:
Santa Claus / Scott Calvin: Tim Allen
Charlie Calvin: Eric Lloyd
Neal Miller: Judge Reinhold
Laura Miller: Wendy Crewson
Bernard the Elf: David Krumholtz
Mr. Whittle / Father Time: Peter Boyle
---
The Santa Clause Crew:
Director: John Pasquin
Producers: Robert Newmyer, Brian Reilly and Jeffrey Silver
Writers: Leo Benvenuti and Steve Rudnick
---
The Santa Clause Details
The Santa Clause Trailer:
---