Here is everything you need to know about the amazing Disney movie The Scream Team including casting, reviews, fun facts and more. I hope you find this listing informative and helpful!
The Scream Team Description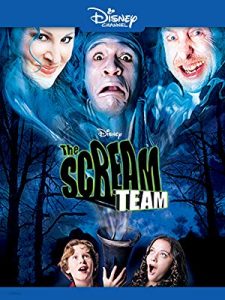 "The Scream Team" is a Disney Channel Original Movie that premiered in 2002. It was directed by Stuart Gillard and features a mix of comedy, adventure, and spooky elements suitable for family audiences.
The story revolves around Ian Carlyle (played by Mark Rendall) and his sister Claire (played by Kat Dennings). They are two ordinary teenagers who unexpectedly discover that they come from a long line of ghost hunters known as "The Scream Team." Their family has a special responsibility to help ghosts find peace and move on to the afterlife. When their grandfather, Mariah (played by Eric Idle), passes away, they inherit his ghost-hunting business.
The siblings, accompanied by their friend, Elliot (played by Robert Bockstael), venture into the supernatural world to help three mischievous and misunderstood ghosts – Coffin Ed (played by Tommy Davidson), Jumper (played by Kathy Najimy), and Mariah himself – find peace and resolution. These ghosts are unable to leave the earthly plane because of unfinished business, and it's up to Ian and Claire to solve their problems.
The film follows their adventures, as they encounter a mix of humorous and spooky situations, dealing with eccentric characters and ghostly antics along the way. Through their journey, the Carlyle siblings learn the importance of family, teamwork, and understanding.
"The Scream Team" provides a delightful blend of humor, adventure, and light scares suitable for younger audiences. It was well-received by viewers and remains a favorite among fans of Disney Channel Original Movies. The film's positive messages about friendship, loyalty, and acceptance make it an enjoyable and heartwarming family watch.
---
The Scream Team Cast:
Mark Rendall: Ian Carlyle
Kat Dennings: Claire Carlyle
Robert Bockstael: Richard Carlyle
Eric Idle: Coffin Ed
Tommy Davidson: Jumper
Kathy Najimy: Mariah
Kim Coates: Zachariah Kull
Gary Reineke: Grandpa Frank Carlyle
Nigel Bennett: Warner
Edie Inksetter: Face
Zoie Palmer: Rebecca Kull
Derek Sypniewski: Wizard
Anna Tauteiter: Fairy
Joseph Motiki: Customs Ghost
---
The Scream Team Crew:
Director: Stuart Gillard
Producer: Kevin May
---
The Scream Team Details
The Scream Team Trailer:
---