Here is everything you need to know about the amazing Hollywood Pictures movie The Sixth Sense including casting, reviews, fun facts and more. I hope you find this listing informative and helpful!
The Sixth Sense Description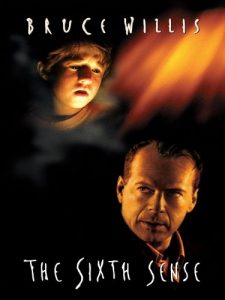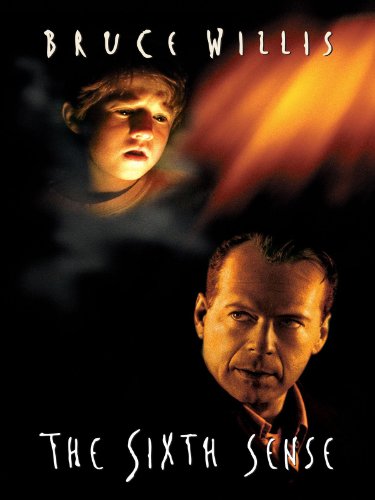 "The Sixth Sense" is a 1999 supernatural thriller film directed and written by M. Night Shyamalan. The movie stars Bruce Willis as Dr. Malcolm Crowe, a child psychologist, and Haley Joel Osment as Cole Sear, a young boy with a unique gift. The film also features Toni Collette, Olivia Williams, and Donnie Wahlberg in supporting roles.
The story revolves around Cole, a troubled and isolated boy who claims to see and communicate with the dead. Dr. Crowe takes on Cole as a patient to help him deal with his paranormal experiences. As the therapist forms a bond with the boy, he starts to question his own abilities and his relationship with his wife, leading to a shocking revelation at the end of the film.
"The Sixth Sense" is known for its clever and unexpected plot twist, which has become iconic in cinema history. It received critical acclaim for its storytelling, performances, and atmosphere of suspense. Haley Joel Osment's portrayal of Cole Sear was especially praised, earning him an Academy Award nomination for Best Supporting Actor.
The film was a massive commercial success, grossing over $672 million worldwide against a budget of just $40 million. It also became one of the highest-grossing horror films of all time.
"The Sixth Sense" is often considered one of the best supernatural thrillers and has left a lasting impact on pop culture. It solidified M. Night Shyamalan's reputation as a master of suspense and paved the way for his subsequent successful films in the genre. The film's iconic line, "I see dead people," has become a widely recognized and referenced phrase in popular culture.
---
The Sixth Sense Fun Facts
The film became a critical and commercial success, grossing over $672 million worldwide against a budget of $40 million. It received six Academy Award nominations, including Best Picture and Best Director for M. Night Shyamalan.
One of the most famous aspects of the film is its unexpected twist ending, which took audiences by surprise. The twist became a signature element of M. Night Shyamalan's filmmaking style.
Haley Joel Osment, who plays the young boy named Cole Sear, received critical acclaim for his performance. He was nominated for an Academy Award for Best Supporting Actor, making him one of the youngest actors to receive such recognition.
The line "I see dead people" became one of the most iconic and quoted lines from the movie. It has been parodied and referenced in numerous films, TV shows, and pop culture.
M. Night Shyamalan initially wrote the screenplay for "The Sixth Sense" in 1995, but he struggled to get it produced. It wasn't until after the success of his film "Wide Awake" that the script gained attention.
The film's cinematography by Tak Fujimoto contributes to its atmospheric and eerie feel. The use of muted colors and shadows helps to create a sense of unease throughout the movie.
The role of Dr. Malcolm Crowe was specifically written for Bruce Willis. The actor was attracted to the script and wanted to work with M. Night Shyamalan after seeing his previous film, "Praying with Anger."
"The Sixth Sense" was praised for its effective storytelling and ability to build tension. M. Night Shyamalan's careful direction and use of suspenseful moments kept audiences engaged throughout the film.
The film's success solidified M. Night Shyamalan's reputation as a filmmaker known for twist endings and supernatural themes. It propelled him to further success with subsequent films like "Signs" and "Unbreakable."
---
The Sixth Sense Cast:
Bruce Willis: Malcolm Crowe
Haley Joel Osment: Cole Sear
Toni Collette: Lynn Sear
Olivia Williams: Anna Crowe
Donnie Wahlberg: Vincent Grey
Glenn Fitzgerald: Sean
Mischa Barton: Kyra Collins
Trevor Morgan: Tommy Tammisimo
Bruce Norris: Mr. Stanley Cunningham
Angelica Page: Mrs. Collins
Greg Wood: Mr. Collins
M. Night Shyamalan: Dr. Hill
Peter Tambakis: Darren
Jeffrey Zubernis: Bobby
---
The Sixth Sense Crew:
Director: M Night Shyamalan
Producers: Frank Marshall, Kathleen Kennedy and Barry Mendel
Writer: M Night Shymalan
---
The Sixth Sense Details
Movie Studio: Hollywood Pictures
Year Released: 1999
Type of Movie: Live Action
Box Office: $672.8 million
Awards: Nominated Academy Awards
The Sixth Sense Trailer:
---