Here is everything you need to know about the amazing Hollywood Pictures movie Washington Square including casting, reviews, fun facts and more. I hope you find this listing informative and helpful!
Washington Square Description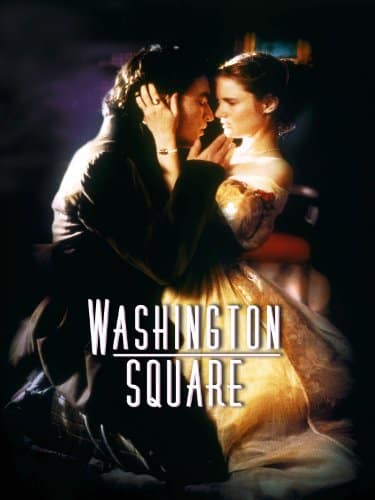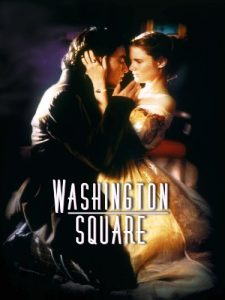 Riveting performances from an all-star cast highlight this passionate tale of a young heiress who must choose between love or money! Jennifer Jason Leigh is Catherine, a lonely young woman in search of happiness … until she is swept off her feet by the handsome Morris Townsend (Ben Chaplin). Suspicious of the young man's true intentions, however, her controlling father (Albert Finney) threatens to disown Catherine if she follows her heart and marries against his wishes!
---
Washington Square Cast:
Jennifer Jason Leigh: Catherine Sloper
Sara Ruzicka: 11-year-old Catherine
Albert Finney: Dr. Austin Sloper
Ben Chaplin: Morris Townsend
Maggie Smith: Aunt Lavinia
Judith Ivey: Aunt Elizabeth Almond
Arthur Laupus: Mr. Almond
Jennifer Garner: Marian Almond
Robert Stanton: Arthur Townsend
Betsy Brantley: Mrs. Montgomery
Nancy Daly: Maureen
Marie Abate: Agnes
Sara Constance Marshall: Therese
Rachel Layne Sacrey: Sarah Almond
Rachel Osborne: Alice Almond
Scott Jaeck: John Ludlow
Peter Maloney: Jacob Webber
Lauren Hulsey: Edith
Loretto McNally: Midwife
---
Washington Square Crew:
Director: Agnieszka Holland
Producers: Roger Birnbaum, Julie Bergman Sender
Screenplay: Carol Doyle
---
Washington Square Details
Washington Square Trailer:
---