Here is everything you need to know about the amazing Touchstone Pictures movie When a Man Loves a Woman including casting, reviews, fun facts and more. I hope you find this listing informative and helpful!
When a Man Loves a Woman Description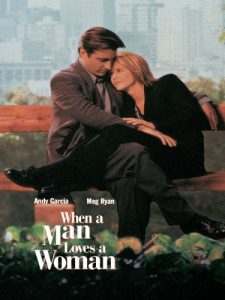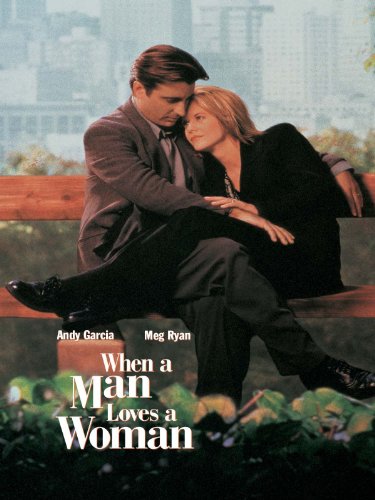 Meg Ryan and Andy Garcia deliver critically acclaimed performances in this inspiring motion picture. As Alice and Michael, Ryan and Garcia are a passionate couple whose once-stable marriage is rocked by her increasing dependence on alcohol. As they strive to overcome this challenge, they discover a renewed sense of love and commitment. Sparked by hope and ignited by riveting star performances, WHEN A MAN LOVES A WOMAN is a story of fiery passion and the enduring power of love.
---
When a Man Loves a Woman Cast:
Meg Ryan: Alice Green
Andy García: Michael Green
Lauren Tom: Amy
Philip Seymour Hoffman: Gary
Tina Majorino: Jess Green
Mae Whitman: Casey Green
Ellen Burstyn: Emily
---
When a Man Loves a Woman Crew:
Director: Luis Mandoki
Producers: John Avnet
Writers: Ronald Bass and Al Franken
---
When a Man Loves a Woman Details
Movie Studio: Touchstone Pictures
Year Released: 1994
Type of Movie: Live Action
Box Office: $50 million
When a Man Loves a Woman Trailer:
Buy Movie
---