Here is everything you need to know about the amazing Disney series Daddies on Request including casting, episodes, fun facts and more. I hope you find this listing informative and helpful!
Daddies on Request Description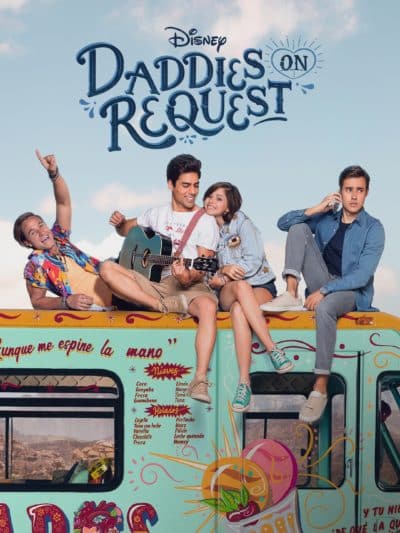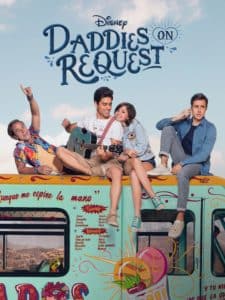 California, a thirteen-year-old girl, and her three adoptive parents set out on a journey from Mexico City to Zacatecas in order for her to be reunited with her mother, whom she has not heard from in nine years. What they don't know is that they are being followed by two funny thugs with suspicious intentions.
---
Daddies on Request Cast:
Jorge Blanco: Miguel
Michael Ronda: Morgan
Lalo Brito: Diego
Farah Justiniani: California
Valérie Camarena Ibarra: young California
Fátima Molina: Itzel
Itatí Cantoral: Maricarmen
Karla Farfán: Paulina
Mauricio Isaac: Patricio Sandoval
Alfonso 'Poncho' Borbolla: Riquezes
Daniel Haddad: Gamboa
Martín Castro: Emilio
Giovanna Reynaud: Denisse
Santiago Torres: Neto
Hernán Mendoza: Gustavo
---
Daddies on Request Crew:
Writers: Ana Sofía Clerici and Tom Wortley
Directors: Pato Safa and Javier Colinas
Producer: Gabriela Valentan
---
Daddies on Request Details:
Year of Debut: 2022
Type of Series: Live-Action
TV Channel/Platform: Disney+
Daddies on Request Trailer:
---