Here is everything you need to know about the amazing Disney series Disney's Wonderful World including casting, episodes, fun facts and more. I hope you find this listing informative and helpful!
Disney's Wonderful World Description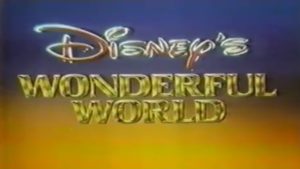 "Disney's Wonderful World" was a television series that aired on NBC from 1979 to 1981. It was a continuation of the long-running Disney anthology series that began with "Disneyland" in 1954 and later became "Walt Disney's Wonderful World of Color."
"Disney's Wonderful World" was a weekly program that showcased a variety of family-friendly programming, including classic Disney films, made-for-TV movies, and animated specials. Some of the notable films and specials that aired on the show in 1979 included "The Shaggy D.A.," "The North Avenue Irregulars," and "The Apple Dumpling Gang Rides Again."
In addition to entertainment programming, "Disney's Wonderful World" also featured a variety of educational and informative segments. For example, the show aired a series of documentaries on topics such as wildlife, history, and science. It also featured segments on Disney theme parks and other attractions.
One of the unique features of "Disney's Wonderful World" was its use of celebrity hosts. Each episode was introduced by a different celebrity who provided background information on the featured films and shared their personal connection to Disney.
Overall, "Disney's Wonderful World" was a popular and influential television program that helped to reinforce the reputation of Disney as a premier provider of family-friendly entertainment. The show continued to air in various forms and under different names, including "The Wonderful World of Disney," until 2008.
---
Disney's Wonderful World Cast:
---
Disney's Wonderful World Crew:
---
Disney's Wonderful World Details:
Disney's Wonderful World Trailer:
---