Here is everything you need to know about the amazing Disney series Miraculous: Tales of Ladybug and Cat Noir including casting, episodes, fun facts and more. I hope you find this listing informative and helpful!
Miraculous: Tales of Ladybug and Cat Noir Description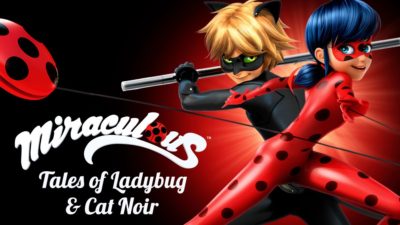 "Miraculous: Tales of Ladybug and Cat Noir," also known as "Miraculous Ladybug" or simply "Miraculous," is an animated superhero television series created by Thomas Astruc. The show is a French-Japanese co-production and originally premiered in South Korea on September 1, 2015.
The series is set in Paris and follows the adventures of two teenagers, Marinette Dupain-Cheng and Adrien Agreste. By day, Marinette is a normal high school student, while Adrien is a famous model. But when Paris is threatened by supervillains, they transform into the superhero duo known as Ladybug and Cat Noir, respectively.
Ladybug possesses the power of creation and has a magic yo-yo, while Cat Noir has the power of destruction and wields a staff. Together, they protect Paris from the villain Hawk Moth, who seeks to obtain their miraculous powers for his own nefarious purposes.
One of the unique aspects of the show is the concept of "miraculouses," magical jewel-encrusted accessories that grant superpowers to those who wear them. Ladybug and Cat Noir are chosen by their kwamis (small magical creatures) Tikki and Plagg, who help them in their heroic endeavors.
"Miraculous: Tales of Ladybug and Cat Noir" is praised for its engaging storytelling, well-developed characters, and action-packed sequences. It combines elements of superhero action, mystery, romance, and comedy, appealing to a wide range of audiences.
The show has gained a massive global following and has become a cultural phenomenon, especially among young viewers. Its positive messages of teamwork, responsibility, and self-confidence have resonated with audiences worldwide.
---
Miraculous: Tales of Ladybug and Cat Noir Details:
Year of Debut: 2019
Type of Series: Animated
TV Channel/Platform: Disney+
Miraculous: Tales of Ladybug and Cat Noir Trailer:
---